trending
Company News
Access Healthcare Practice and biomedwoRx Announce Strategic Partnership

EXHIBITOR News
Marty Smith Certifies 14 in Lean Six Sigma Orange Belt Training for Trade Show Exhibitors

EXHIBITORLIVE News
EXHIBITORLIVE! Begins Next Chapter for Top-Rated EXHIBITOR Conference

New Products
XING EVENTS Introduces people2meet Tool by XING

Shows & Events
Gaming Exhibits Grow by 30 Percent at the 2015 International CES

Company News
Reed Exhibitions Signs Joint Venture with Triune Exhibitors Pvt. Ltd.

New Products
Brand Management Group Introduces KODAK Universal Backlit Glossy Film

EXHIBITOR News
EXHIBITOR Magazine's Portable/Modular Awards Now Accepting Entries

submit your news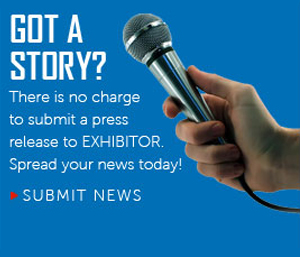 email newsletter
Company News
CSR Celebrates 20 Years of Creating Extraordinary Events
2/20/2014


CSR (Colortone Staging & Rentals), Cleveland's premier audiovisual production company, is proud to celebrate its 20th anniversary creating extraordinary events. Bob Leon, company president and CEO, credits his staff for the company's success. "There are a lot of long term people here," he says. "We have employees who have been with us for 15 to 17 years, and one who has been with us for 22 years — even before we were incorporated. All of them helped build CSR to what it is today."

Having recently received the preferred vendor contract for both the Global Center for Health Innovation and the Cleveland Convention Center, CSR continues to claim its place as northeast Ohio's premier audiovisual production company.

"We are investing heavily in our future to ensure clients achieve success. I'm thrilled to find CSR in a position of rapid growth," Bob says. "In order to meet the volume of work that we have in our pipeline, in the past six months we have increased our inventory by over half a million dollars and hired 25 percent more staff. Advance preparation is one of our strong points, and we're gearing up to meet every possible challenge for events of any and every size. We've even had our entire staff certified in CPR training in our efforts to offer 'peace of mind' in the event that an emergency arises." Further, all technicians at CSR have been CTS-certified by InfoComm.

"My wife Karen and I transferred to Cleveland in 1988, starting out in the Stouffer Tower City Plaza Hotel, which is now the Renaissance Hotel, as a Midwestern branch of Colortone Camera out of New York," says Bob. "After leaving the Stouffer Hotel we began a stand-alone staging division in 1991. Three years later, in 1994, we bought our branch and renamed it Colortone Staging and Rentals." The company now goes by CSR.

CSR company highlights include staging some of the largest and highest profile events around, including the 150th anniversary party for the Cleveland Plain Dealer, which included a private concert by the Cleveland Orchestra and an indoor fireworks display. CSR also handled the opening of the Rock and Roll Hall of Fame, along with multiple presidential visits. In 2002, CSR was named the preferred audio-visual contractor for the 2002 Winter Olympics in Salt Lake City. As of 2014, it produces over 800 events worldwide per year. CSR is proud to support the Cleveland International Film Festival and MedWish International.

For the past 22 years, Bob has been on the advisory board for InfoComm, the international trade association representing the audio-visual and information communication industries. He has also been on the advisory board for both Kent State University and the Tri-C Theatre and Multi Media Departments. In addition, CSR is one of five founding members of the Rental and Staging Network (www.rentalandstaging.net), an organization of North American regional rental & staging companies. Inspired by their universally high ethical standards, members regularly communicate with network peers, sharing solutions and resources. They are not only dedicated to customer service, but also committed to providing the best technology available to their clients.

CSR is also a charter member of the AV Alliance (www.avalliance.com), a limited membership global network of leading event equipment rental companies driven to provide the very best quality at competitive rates. As a result of its North American and global connections, CSR regularly produces cost-effective events throughout the United States, Europe, the Middle East, and Asia.

When asked about the future direction of CSR, Bob says, "We have to maintain our current standards of excellence. We need to earn our business every day. It's our job to take the pressure off the event planner or client and absorb it ourselves. We respect what they're feeling and make the whole experience easier and less stressful. And we never say 'it can't be done' to a client — we find a way to make it happen, whatever it is they're imagining."


About CSR
CSR is your trusted source for award-winning expertise in live event staging, audio/video production, lighting, and creative services in Cleveland and beyond. Our talented professionals have years of experience, and our production services suit a wide range of clientele, budgets, and applications. For more information, please contact CSR, 5401 Naiman Parkway, Cleveland, OH 44139. Phone: 440-914-9500. Toll free: 888-287-3728. Web: www.crsav.com.




Contact:


info@csrav.com


Related News
CSR Awarded Contract with New Global Center for Health Innovation and Cleveland Convention Center






FIND IT - MARKETPLACE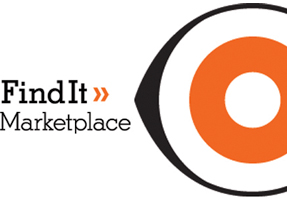 Pop-Up

Orbus Exhibit & Display Group

Lighting Design

TLS Productions Inc.

Mobile Marketing Manufacturers

ExhibiTrailers

Exhibit Producers

2020 Exhibits

>> More Products