trending
Company News
Access Healthcare Practice and biomedwoRx Announce Strategic Partnership

EXHIBITOR News
Marty Smith Certifies 14 in Lean Six Sigma Orange Belt Training for Trade Show Exhibitors

EXHIBITORLIVE News
EXHIBITORLIVE! Begins Next Chapter for Top-Rated EXHIBITOR Conference

New Products
XING EVENTS Introduces people2meet Tool by XING

Shows & Events
Gaming Exhibits Grow by 30 Percent at the 2015 International CES

Company News
Reed Exhibitions Signs Joint Venture with Triune Exhibitors Pvt. Ltd.

New Products
Brand Management Group Introduces KODAK Universal Backlit Glossy Film

EXHIBITOR News
EXHIBITOR Magazine's Portable/Modular Awards Now Accepting Entries

submit your news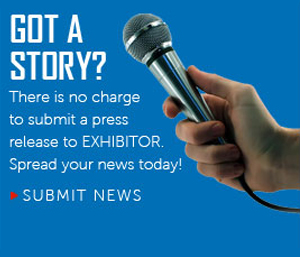 email newsletter
Company News, People
Echelon Design, Inc. Appoints Ron Niess as Director of Museums and Engagement
2/20/2014


Ron Niess has joined Echelon Design, Inc. as director of museums and engagement marketing. Niess will oversee creative, engineering, construction, installation, scheduling and program management for museum related projects.

Neiss brings more than 30 years of experience in trade show and museum exhibition design to Echelon. He has led the successful design and installation of a wide range of museum and mobile exhibitions throughout his career including the Negro Leagues Baseball Museum in Kansas City, Minnesota African-American Museum and Cultural Center in Minneapolis and the Great Lakes Science Center in Cleveland.

Niess holds a BS in Marketing and Finance from the University of Dayton and is a veteran of the United States Marine Corps.


About Echelon Design, Inc.
Founded in 1986, Echelon designs, produces and manages exhibits and provide multi-media solutions using state of the art technology for trade shows, corporate environments and museums. With a focus integrates all facets of design, architectural, multimedia and visual communications, Echelon offers client partners a one-stop shopping experience adding unique value to their brand's positioning. Echelon's award-winning work spans North and South America, Europe and the Middle East with clients in the Music, Jewelry, Print Product, Communications & Tech, Petroleum, Financial Services, Medical Device, Energy and Utilities sectors. For more information, go to www.echelondesigninc.com.




Contact:


tom@echelondesigninc.com







FIND IT - MARKETPLACE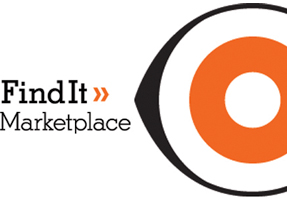 Modular Exhibit Systems

Nimlok

Exhibit Producers

E&E Exhibit Solutions

Mobile Marketing Manufacturers

SPEVCO, Inc.

Multi-Story Exhibits

FCP Free Space Mezzanines

>> More Products