trending
Company News
Access Healthcare Practice and biomedwoRx Announce Strategic Partnership

EXHIBITOR News
Marty Smith Certifies 14 in Lean Six Sigma Orange Belt Training for Trade Show Exhibitors

EXHIBITORLIVE News
EXHIBITORLIVE! Begins Next Chapter for Top-Rated EXHIBITOR Conference

New Products
XING EVENTS Introduces people2meet Tool by XING

Shows & Events
Gaming Exhibits Grow by 30 Percent at the 2015 International CES

Company News
Reed Exhibitions Signs Joint Venture with Triune Exhibitors Pvt. Ltd.

New Products
Brand Management Group Introduces KODAK Universal Backlit Glossy Film

EXHIBITOR News
EXHIBITOR Magazine's Portable/Modular Awards Now Accepting Entries

submit your news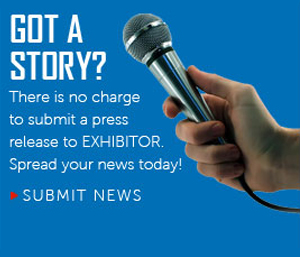 email newsletter
Company News, New Products
Pickevent Launches Professional Events Discovery and Networking Platform
2/20/2014


Pickevent has launched the only events networking and discovery platform connecting attendees, speakers and event organisers.

Following our alpha launch in November last year, today we launch Pickevent beta to the world. We have conducted a complete overhaul of Pickevent alpha, with the following changes made:
• A complete redesign (Built around users and entirely suggested by them)
• Tailored event suggestions (CTO David Arenas' background is in Artificial Intelligence)
• Community connectivity (Private messaging, status updates, constant Q&A)

On Pickevent, attendees can discover events truly worth attending, follow organisers and influencers at those events and then stay connected to them - all on the same platform. The features for attendees, speakers and event organisers are different, but all benefits are rooted in the Pickevent community, a diverse group of professionals, influencers and organisers sharing and connecting in one place. We believe this will revolutionise the events community.

The growth of our community has exploded since we went into beta, which has led us to make Pickevent by invitation-only for Event Organisers and Speakers. This is to maintain the high standard of events already set by users during our alpha phase. Please see this blog post for more information: http://blog.pickevent.com/important-change-pickevent.

Co-Founders Jose Bort and Jose Moliner said, "The Pickevent community is a powerful platform to drive traffic and engagement across the events industry - for free. This is going to revolutionise the events industry. We are excited about today's launch and are looking to add many more features as we continue to develop what we already have."


About Pickevent
Pickevent is the world's first networking platform for the professional events community, connecting attendees, speakers and event organisers. The platform enables event organisers to build their community and improve their events through analytics to help them sell more tickets; speakers can gain greater exposure by promoting their talks and materials; and finally, attendees can pick professional events worth attending and easily connect with other attendees, speakers and event organisers.

London-based Pickevent was co-founded in October 2013 by Josť Bort and Josť Moliner. As Silicon Valley Accelerator finalists, they left their jobs to develop a platform to help professionals like themselves connect and find events worth attending. For more information, go to www.pickevent.com.




Contact:


questions@exhibitormagazine.com







FIND IT - MARKETPLACE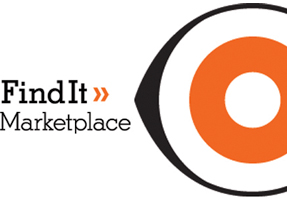 Modular Exhibit Systems

Tiger Presentations

Customs and Export Services

boomerang carnets / Corporation for International Business

In-line Systems

Moss Inc.

Interactive Multimedia

Cineviz

>> More Products