trending
Company News
Access Healthcare Practice and biomedwoRx Announce Strategic Partnership

EXHIBITOR News
Marty Smith Certifies 14 in Lean Six Sigma Orange Belt Training for Trade Show Exhibitors

EXHIBITORLIVE News
EXHIBITORLIVE! Begins Next Chapter for Top-Rated EXHIBITOR Conference

New Products
XING EVENTS Introduces people2meet Tool by XING

Company News
Reed Exhibitions Signs Joint Venture with Triune Exhibitors Pvt. Ltd.

New Products
Brand Management Group Introduces KODAK Universal Backlit Glossy Film

EXHIBITOR News
EXHIBITOR Magazine's Portable/Modular Awards Now Accepting Entries

Shows & Events
Gaming Exhibits Grow by 30 Percent at the 2015 International CES

submit your news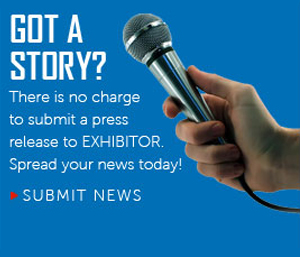 email newsletter
Company News, New Products, Shows & Events, EXHIBITORLIVE News
Inhance Gears Up for EXHIBITOR2014
2/27/2014


It's been an exciting year for Inhance. We were honored with five awards, added eleven new clients to an already extensive list and watched our team grow by 78%. We created interactives for shows and events all over the world so visually stunning they drew in large crowds from all over the show floor, creating an air of excitement and amazement.

We've been part of the EXHIBITOR Show for so many years; it's become the launching point to unveil our new products alongside those that have stood the test of time. This year's no different. We'll be back with our award winning Interactive Model System, iPad driven applications and the Integrated Metrics Solution that seamlessly captures, manages and analyzes leads.

The new product we're featuring is a 3D real-time interactive platform designed specifically for healthcare. The tool allows the user to fully engage with human biology through interactive 3D models of complex objects like cells and internal systems, exploring each component in impressive detail. It combines real-time interactive software and video game technology, creating a fully immersive environment. Don't miss the opportunity to see a live demonstration.

Leveraging 17 years of innovation and our award-winning expertise in Entertainment, Aerospace, Healthcare and Telecommunications, Inhance offers a unique approach to creating custom experiential media solutions. Visit us at EXHIBITOR2014 March 17-19 at the Mandalay Bay Convention Center in Las Vegas to learn how to transform your next event into an immersive experience.

For more information, go to www.inhance.com.




Contact:


djimenez@inhance.com


Related News
Inhance Digital Partners with Sanofi to Create Innovative Virtual Approach to Surgical Training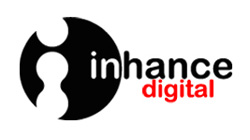 More information about Inhance Digital...
FIND IT - MARKETPLACE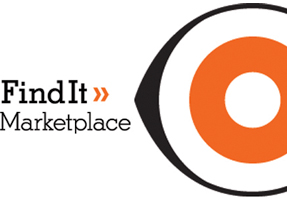 Tabletop

Skyline Exhibits

Modular Exhibit Systems

Brandstand America Inc.

Truss / Spaceframes

Milos Structural Systems

Exhibit Producers

Atlantic

>> More Products