trending
Company News
Kaon Interactive and GE Healthcare Take 1st Place at DxMA Global Marketing Summit

Company News
Fixation Marketing Wins 'Best Online Ad' Award for Client BIO

New Products
Post-Up Stand Expands Printing Capabilities on Metal and Wood

Company News
The National Conference Center Recommends Ten Top Apps For Event Planners

People
The EDPA Foundation's Annual Student Scholarship Program Now Accepting 2015 Applications

Shows & Events
Telecommunications Industry Association Hosts oneM2M Showcase

Company News
IAEE Public Events Council Releases Analysis of the Public Events Industry, 2009-2014

Venues & Destinations
Lynnwood Convention Center Celebrates Ten Years

submit your news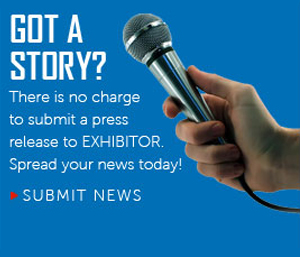 email newsletter
Awards, International , Shows & Events, EXHIBITOR News
EXHIBITOR Magazine Announces EuroShop 2014 Award Winners
2/25/2014


EXHIBITOR Magazine is proud to announce the winners of its EuroShop Awards, honoring excellence in trade show exhibit (stand) design at EuroShop 2014. Held once every three years, EuroShop sets the tone for the stand- and retail-design industries. Featuring inventive materials, unique concepts, and one-off creations, the trade fair offers endless inspiration - and some serious design eye candy - for exhibition and event professionals worldwide.

The 2014 entries were judged on site in Dusseldorf, Germany, by an international panel of design experts. For more information on the judging panel, visit: www.exhibitoronline.com/awards/euroshop.

Three Best of Show winners were named, along with four Honorable Mentions. After tallying judges' scores, representatives from EXHIBITOR presented the three Best of Show winners with custom-designed trophies at Messe Dusseldorf.

"The three EuroShop Award winners and four Honorable Mentions all have one thing in common," said Travis Stanton, editor of EXHIBITOR magazine. "They have all pushed the boundaries and inspired others with their creativity. Whether they were introducing a conceptual design concept, debuting a new product or material, or fostering conversations and relationships, they all did it with a certain panache to which other exhibitors should aspire."

Additional photos and videos of the winners will be available in the print, digital, and online versions of EXHIBITOR's April issue.

Best of Show (Large Booth)
D'art Design Gruppe GmbH
Location: Hall 10 A42
Dimensions: 55-by-47 feet
Design: D'art Design Gruppe GmbH
Fabrication: Projektpilot GmbH
Judging Comments:

It's Jenga as you've never seen it before. Bravo!
The stand features a well-done overall design, and intuitive interactive elements.
This is why I come to EuroShop.
It's a brilliant synthesis of concept and execution, idea and experience.


Best of Show (Medium Booth)
Burkhardt Leitner constructiv GmbH & Co. KG
Location: Hall 10 A74
Dimensions: 46-by-43 feet
Design: Ippolito Fleitz Group GmbH
Fabrication: Burkhardt Leitner constructiv
Judging Comments:

Designers clearly paid attention to the details. Bravo.
This exhibit is smartly designed and expertly executed.
We thoroughly enjoyed the movement of the conference room.
The use of the black fabric was unique and dramatic.


Best of Show (Small Booth)
Holtmann GmbH+Co.KG Location: Hall 10 D65
Dimensions: 30-by-25 feet
Design: raumHOCH
Fabrication: Holtmann GmbH+Co.KG
Judging Comments:

With this design, Holtmann maintained its tradition for excellence.
As always, the Holtmann stand is an experience.
Space and form are played with in new and exciting ways.
There was a refreshing casualness about the experience, particularly in its graphics and textiles.


Honorable Mentions
Aluvision NV
Dimensions: Hall 9 D39
Design/Fabrication: Aluvision NV
Judging Comments:

The weighty look of the concrete offers a clever contrast with the light aluminum.
Wow! Well designed and truly inspirational.
Very nice use of space to display products.
Many ideas and products were demonstrated, and the product was easy to touch and experience.


DESIGNPLUS GMBH
Location: Hall 10 D48
Dimensions: 15-by-6 meters
Design: concept & creation
Fabrication: Knoblauch Productions GmbH
Judging Comments:

I loved the "… blowin' in the wind…" concept.
The pinwheels were whimsical and eye catching.
Designers employed a clear, simple concept with great effect. Movement and light work together very well, particularly when paired with very simple architecture. Perfect!
The unique use of motion was effective and refreshing.


ICT & vonHagen Design
Location: Hall 9 E59
Dimensions: 47-by-24 feet
Design: ChrisWendel design + communication
Fabrication: vonHagen Design & ICT
Judging Comments:

This was clearly well thought out and it shows.
The silver fabric with the shadows was memorable.
Lighting and audiovisual elements were used very effectively here.
There was a nice combination of open and semi-enclosed spaces that worked well.


Matrix Frame BV
Location: Hall 5 G07
Dimensions: 30-by-31 feet
Design/Fabrication: Matrix Frame BV
Judging Comments:

This exhibit was well done and to the point.
The effective design uses the product as the main attraction.
The stand has wonderful art direction behind it.
The use of materials highlights the products in an effective way.


For more information about EXHIBITOR magazine's EuroShop Awards, visit: www.exhibitoronline.com/awards/euroshop.


About Exhibitor Media Group
The leader in trade show and corporate event marketing education, Exhibitor Media Group publishes the award-winning EXHIBITOR magazine - best practices in trade show marketing, and produces EXHIBITOR2014, the trade show and corporate event industry's top-rated educational conference; EXHIBITORFastTrak regional accelerated learning conferences; EXHIBITOR eTrak live online educational sessions; and GRAVITY FREE, the world's only multidisciplinary design conference. EXHIBITOR is the founder and sponsor of CTSM (Certified Trade Show Marketer), the industry's only university-affiliated professional certification program. www.ExhibitorOnline.com is the trade show and event community's most comprehensive online resource. Follow EXHIBITOR on Facebook, Twitter and LinkedIn.






Contact:


questions@exhibitormagazine.com







FIND IT - MARKETPLACE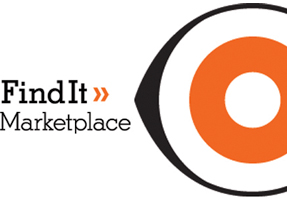 Fabric Architecture

Origin, a division of Orbus Exhibit & Display Group

Plants

Planters Unlimited

Printing Services

Red Paper Plane

Multi-Story Exhibits

FCP Free Space Mezzanines

>> More Products