trending
Company News
Access Healthcare Practice and biomedwoRx Announce Strategic Partnership

EXHIBITOR News
Marty Smith Certifies 14 in Lean Six Sigma Orange Belt Training for Trade Show Exhibitors

EXHIBITORLIVE News
EXHIBITORLIVE! Begins Next Chapter for Top-Rated EXHIBITOR Conference

New Products
XING EVENTS Introduces people2meet Tool by XING

Company News
Reed Exhibitions Signs Joint Venture with Triune Exhibitors Pvt. Ltd.

New Products
Brand Management Group Introduces KODAK Universal Backlit Glossy Film

EXHIBITOR News
EXHIBITOR Magazine's Portable/Modular Awards Now Accepting Entries

Company News
AEG Releases 2014 Sustainability Report and Shows Progress Toward 2020 Environmental Goals

submit your news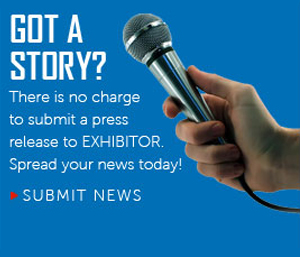 email newsletter
Company News, New Products, Shows & Events, EXHIBITORLIVE News
Europe Displays Gives EXHIBITOR2014 Attendees a Chance to Visit Europe
2/27/2014


First time exhibitor Europe Displays International (EDI) wants prospects at EXHIBITOR2014 to experience EDI's home field advantage. Attendees visiting booth 1511 can enter EDI's drawing for a trip for two to either Berlin, Germany or Vienna, Austria.

"We feel we have so much to offer," said Mike Libow, president, EDI. "Our wholly owned European facilities allow us to do first class work in Europe and offer many unique advantages to exhibitors. We hope people who have ex-US programs will stop by and enter our drawing. It's unfortunate that we can only have one winner-we would love to bring everyone over."

In addition to the drawing, EDI will be displaying its work in a stunning exhibit that showcases the company's design and construction capabilities. "We have reached that critical mass where we can take on any number of new projects because of our physical assets-and for that reason, we decided to invest in Exhibitor2014. We are looking forward to meeting corporate exhibitors who have needs across the continent."

And finally, Libow and his team will present a session at EXHIBITOR2014 entitled "Achieving Your Optimal Design in Europe." They will be joined by Pilar Gutierrez, Senior Manager, Corporate Events & Trade Shows, Maxim Integrated. The session (M704) is scheduled for Monday morning at 8 AM. More information is available here.


About Europe Displays International
Europe Displays International was founded on the principle that international exhibiting should not be mysterious and cost prohibitive. Our mission is to provide our customers with quality service, contemporary design and cultural awareness that will allow them to focus on building their business internationally rather than worrying about the logistics of finding an exhibition stand builder. For more information, visit our web site at www.EuropeDisplays.com.




Contact:


jblaustein@EuropeDisplays.com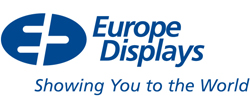 More information about Europe Displays International LLC...
FIND IT - MARKETPLACE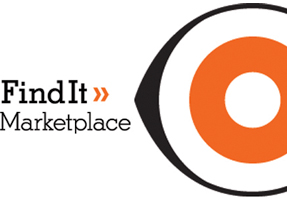 Pop-Up

Tiger Presentations

Audiovisual Display Stands

Armodilo Display Solutions

In-line Systems

Moss Inc.

International

3D Exhibits

>> More Products