trending
Company News
Access Healthcare Practice and biomedwoRx Announce Strategic Partnership

EXHIBITOR News
Marty Smith Certifies 14 in Lean Six Sigma Orange Belt Training for Trade Show Exhibitors

EXHIBITORLIVE News
EXHIBITORLIVE! Begins Next Chapter for Top-Rated EXHIBITOR Conference

New Products
XING EVENTS Introduces people2meet Tool by XING

Company News
Reed Exhibitions Signs Joint Venture with Triune Exhibitors Pvt. Ltd.

New Products
Brand Management Group Introduces KODAK Universal Backlit Glossy Film

EXHIBITOR News
EXHIBITOR Magazine's Portable/Modular Awards Now Accepting Entries

Company News
AEG Releases 2014 Sustainability Report and Shows Progress Toward 2020 Environmental Goals

submit your news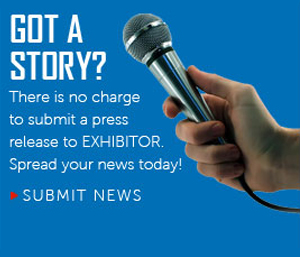 email newsletter
Company News, Shows & Events, EXHIBITORLIVE News
Exhibit Surveys to Exhibit and Present Conference Sessions at EXHIBITOR2014
3/6/2014


Exhibit Surveys, Inc., announced that it will be exhibiting and presenting conference educational sessions at EXHIBITOR2014.

EXHIBITOR2014 is the trade show and corporate event industry's top-rated educational conference and Fastest 50-ranked trade show, taking place March 16-20, 2014, at the Mandalay Bay Convention Center in Las Vegas.

All attendees are invited to Exhibit Surveys' booth to see how they can help stay ahead of the competition by making informed investment decisions, securing budgets, delivering ROI and value, and identifying strengths and weaknesses in exhibit programs.

In addition to booth activities, Exhibit Surveys' executives will be teaching classes at the conference:

Skip Cox, CEO and president -
**Advanced Learning Session: Steps for Developing an Event Strategy that Matches Your Company's Business Priorities - with Dax Callner, senior vice president, Sparks lead strategy and insights division
**Do-it-Yourself Event Measurement Basics - Peer2Peer Roundtable Discussion
**Making Sound Show Selection and Event-Mix Strategy Decisions - Peer2Peer Roundtable Discussion

Ian Sequeira, executive vice president -
**Selecting the Right Shows: The Critical Decision
**Using Surveys to Measure Your Performance in Trade Shows and Events

Joe Federbush, vice president, sales and marketing -
**You Know What to Measure - But How Do You Actually Measure It?
**DIY Exhibit Performance Measurement - Peer2Peer Roundtable Discussion


About Exhibit Surveys, Inc.
Exhibit Surveys, Inc. has specialized exclusively in conducting research, measurement and strategic consulting for the exhibition and event marketing industry for 51 years. The company has conducted primary research on more than 5,000 exhibitions and events and over 10,000 individual exhibits in all major segments of commerce on six continents. Its clients represent all segments of the event industry, including exhibition organizers, exhibitors, private event organizers, suppliers, CVBs and convention facilities. For more information, follow Exhibit Surveys on Facebook, Twitter, LinkedIn, and visit www.exhibitsurveys.com or call 1.800.224.3170 . To download a free white paper, "Beyond ROI and ROO: Using Measurement to Enhance Decisions and Improve Exhibit Results," go to www.exhibitsurveys.com/whitepapers.




Contact:


marilyn@kronercommunications.com


Related News
Exhibit Surveys CEO Skip Cox Elected IAEE Chair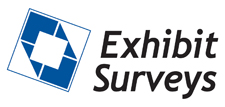 More information about Exhibit Surveys, Inc....
FIND IT - MARKETPLACE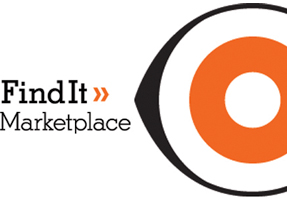 Audiovisual Equipment

AV Dimensions, Inc.

Exhibit Producers

MG Design Associates

Furniture

CORT Exhibit House Furnishings

Lead Retrieval

ShowMax Marketing

>> More Products