trending
Company News
Access Healthcare Practice and biomedwoRx Announce Strategic Partnership

EXHIBITOR News
Marty Smith Certifies 14 in Lean Six Sigma Orange Belt Training for Trade Show Exhibitors

EXHIBITORLIVE News
EXHIBITORLIVE! Begins Next Chapter for Top-Rated EXHIBITOR Conference

New Products
XING EVENTS Introduces people2meet Tool by XING

Shows & Events
Gaming Exhibits Grow by 30 Percent at the 2015 International CES

Company News
Reed Exhibitions Signs Joint Venture with Triune Exhibitors Pvt. Ltd.

New Products
Brand Management Group Introduces KODAK Universal Backlit Glossy Film

EXHIBITOR News
EXHIBITOR Magazine's Portable/Modular Awards Now Accepting Entries

submit your news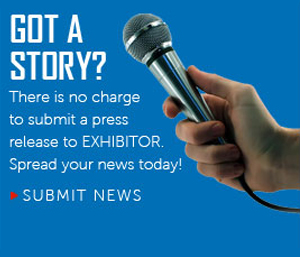 email newsletter
Company News, New Products, Shows & Events
McRae Imaging Creates New Solutions for Retail Visual Merchandising
3/6/2014


McRae Imaging of Mississauga, Ontario has been an innovator and leader in the development of fabric structures over the past 20 years for the exhibition, event and retail markets. McRae over the past year has entered into a product development agreement with German profile company Labate & Co. of Arnsberg Germany. This partnership allows both companies to broaden their markets in both Europe and North America. Also as a result of this partnership McRae has been able to develop a unique wall system that allows retailers to change the visual décor of their retail environment in a matter of minutes without shutting down their operation.

This unique SEG system (Silicone Edge Graphic) brings a new opportunity to retailers large or small looking for create the optimal visual experience.

This month at Globalshop, McRae Imaging Inc. will be unveiling innovations in fabric wall systems and accessories. Be sure to visit McRae Imaging's booth March 18th-20th at Mandalay Bay, Las Vegas, NV.

For more information, go to www.mcrae-imaging.com.




Contact:


ravi@mcrae-imaging.com







FIND IT - MARKETPLACE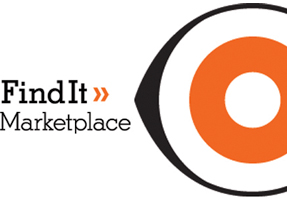 Tabletop

Orbus Exhibit & Display Group

Exhibit Producers

CEP Exhibit Productions, Inc.

| | |
| --- | --- |
| | |

Exhibit Producers

Hill & Partners, Inc.

>> More Products