trending
Company News
Access Healthcare Practice and biomedwoRx Announce Strategic Partnership

EXHIBITOR News
Marty Smith Certifies 14 in Lean Six Sigma Orange Belt Training for Trade Show Exhibitors

EXHIBITORLIVE News
EXHIBITORLIVE! Begins Next Chapter for Top-Rated EXHIBITOR Conference

New Products
XING EVENTS Introduces people2meet Tool by XING

Company News
Reed Exhibitions Signs Joint Venture with Triune Exhibitors Pvt. Ltd.

New Products
Brand Management Group Introduces KODAK Universal Backlit Glossy Film

EXHIBITOR News
EXHIBITOR Magazine's Portable/Modular Awards Now Accepting Entries

Shows & Events
Gaming Exhibits Grow by 30 Percent at the 2015 International CES

submit your news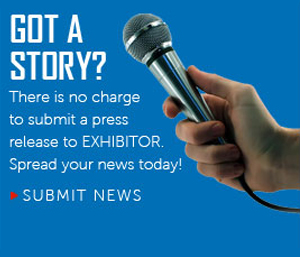 email newsletter
Company News, Shows & Events, EXHIBITORLIVE News
Engage and Get Your Personal Engagement Snapshot from Live Marketing at EXHIBITOR2014
3/6/2014


Bring the future of your trade show and event program strategies into focus. Visit Live Marketing during EXHIBITOR2014 to learn to engage your audiences in brand new ways. EXHIBITOR2014 will be held at the Mandalay Bay Convention Center in Las Vegas, March 17-19, 2014.

Engage with the Live Marketing team at EXHIBITOR to create your own Engagement Snapshot. This envisionary mini-brainstorm session will help crystalize who you are as a marketer, your goals, and how to take best advantage of your exhibit and event engagement opportunities. Engage, get creative, embrace new ideas, and let inspiration strike. In the process, you'll create a personalized Engagement Snapshot to take away, share, post, or pin.

Enter a drawing to win a Pebble Smartwatch by visiting www.engage-differently.com before the show or by participating in the Engagement Snapshot activity. And while you're at the booth, accessorize your outfit with a Live Marketing engage button. If you're spotted wearing your button in or near the exhibit hall, you'll immediately win a sweet surprise.


About Live Marketing
Live Marketing is a creative agency that develops and delivers trade show and event experiences to engage audiences authentically, interactively, socially, and measurably. Our inspired, practical, and sincere team believes in the undeniable power of human interaction. When you need to engage audiences, capture attention, and drive results—no one knows live like Live. Learn more at www.livemarketing.com.




Contact:


kveach@livemarketing.com


Related News
New Live Marketing Owner Inspires Team to Engage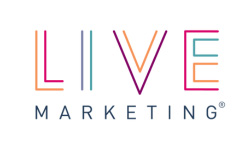 More information about Live Marketing...
FIND IT - MARKETPLACE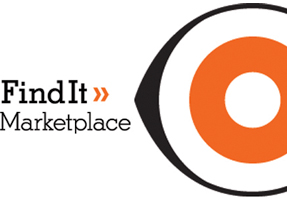 Modular Exhibit Systems

Nimlok

Tabletop

Skyline Exhibits

Mobile Applications

Alliance Tech

Staffing

All Aces Promotional Staffing, Inc

>> More Products