trending
Company News
Access Healthcare Practice and biomedwoRx Announce Strategic Partnership

EXHIBITOR News
Marty Smith Certifies 14 in Lean Six Sigma Orange Belt Training for Trade Show Exhibitors

EXHIBITORLIVE News
EXHIBITORLIVE! Begins Next Chapter for Top-Rated EXHIBITOR Conference

New Products
XING EVENTS Introduces people2meet Tool by XING

Company News
Reed Exhibitions Signs Joint Venture with Triune Exhibitors Pvt. Ltd.

New Products
Brand Management Group Introduces KODAK Universal Backlit Glossy Film

EXHIBITOR News
EXHIBITOR Magazine's Portable/Modular Awards Now Accepting Entries

Shows & Events
Gaming Exhibits Grow by 30 Percent at the 2015 International CES

submit your news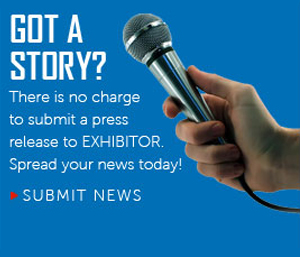 email newsletter
Company News, Shows & Events, EXHIBITORLIVE News
Group Delphi Takes Leadership Role at EXHIBITOR2014
3/6/2014


Many companies talk about storytelling, but Group Delphi helps customers tell compelling stories, stories that move that audiences to action. When EXHIBITOR2014 attendees visit Group Delphi at their booth, creative directors and staff will help them answer this question by identifying key elements in their stories. Group Delphi will use these answers to follow-up with a creative brief and to give attendees the opportunity to win digital content services valued at $25,000 or one of several iPad minis. For additional creative consultation, attendees may submit their answers prior to the show by going to www.groupdelphi.com/exhibitor.

Group Delphi is also the producer and a sponsor of the EXHIBITOR Magazine's 2014 Awards Night. Group Delphi will showcase its event production capabilities by managing pre- and post-event logistics, talent, digital content and AV hardware. Group Delphi will create original 3D projection mapping to match the show's art deco theme as well as videos for both the pre-show teasers and post-show recognition of the first ever EXHIBITOR's Legends Hall-Of-Fame winner. "It has been a pleasure partnering with Group Delphi to add this evening of celebrating excellence in face-to-face marketing to our show," said Randy Acker, President, Exhibitor Media Group.

Recognizing the importance of continuing education, Group Delphi is sponsoring the 2014 CTSM Program Activities, most importantly the CTSM Graduate Dinner and Awards event, which honors this year's graduates as well as those who have achieved CTSM status in prior years. Group Delphi's CEO Justin Hersh says, "As someone who has committed all of his energies to this industry for the past 25 years, I applaud CTSM graduates for making a commitment to the future of the face to face experience."

"With our robust participation at EXHIBITOR2014, we are walking the walk when we say we believe in the power of exhibit and event marketing," said Hersh.


About Group Delphi
Group Delphi is the combination of three innovative companies -- Delphi Productions (Alameda, CA), ICON Exhibits (Ft. Wayne, IN) and GGE (San Francisco, CA) – merging to form a diversified enterprise with a robust product, service and solutions offering for organizations in the trade show, event, museum and retail marketplace. Group Delphi has two U.S. production locations – one in Alameda, CA and one in Ft. Wayne, IN – as well as an office in Paris and partners worldwide. When you choose Group Delphi to create experiences, environments and digital content for your trade shows, events, museum or retail installation, you can expect our commitment to service to drive everything we do. For more information, go to www.groupdelphi.com.




Contact:


kyle.wood@groupdelphi.com


Related News
Group Delphi Adds Two to Midwest Sales Team






More information about Group Delphi...
FIND IT - MARKETPLACE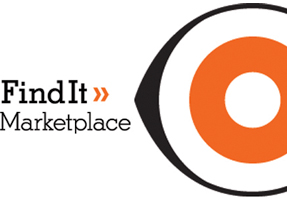 Flooring

Tradeshowfloors.c

om

Modular Exhibit Systems

Tiger Presentations

Lighting Products

Prism Trade Show Lighting

Rental

The Exhibit Company

>> More Products