trending
Company News
Access Healthcare Practice and biomedwoRx Announce Strategic Partnership

EXHIBITOR News
Marty Smith Certifies 14 in Lean Six Sigma Orange Belt Training for Trade Show Exhibitors

EXHIBITORLIVE News
EXHIBITORLIVE! Begins Next Chapter for Top-Rated EXHIBITOR Conference

New Products
XING EVENTS Introduces people2meet Tool by XING

Company News
Reed Exhibitions Signs Joint Venture with Triune Exhibitors Pvt. Ltd.

New Products
Brand Management Group Introduces KODAK Universal Backlit Glossy Film

EXHIBITOR News
EXHIBITOR Magazine's Portable/Modular Awards Now Accepting Entries

Company News
AEG Releases 2014 Sustainability Report and Shows Progress Toward 2020 Environmental Goals

submit your news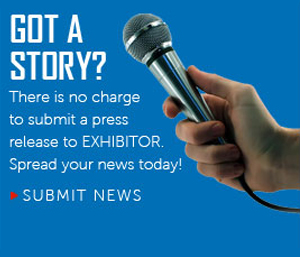 email newsletter
Company News, Shows & Events
Meetings Industry Council of Colorado 14th Annual Educational Conference and Trade Show
3/6/2014


The Meetings Industry Council (MIC) of Colorado is a partnership of 13 meeting, event and hospitality member organizations, all of which are either state chapters of national associations or local, grassroots organizations. Rather than each organization hosting its own Annual Conference and Trade Show, leaders from each of these organizations collaborate to create one over-reaching event. All members of the affiliated organizations are invited to attend, as well as members of the general public, making this the largest industry event of its kind in the region.

The full-day event is centered on industry education, networking and connecting individuals from all facets of the industry. This year's opening general session will feature an industry expert panel discussing the Industry Trends. The lunch keynote - "Wine to Water: A Bartender's Quest for Clean Water in the World" - will be delivered by Doc Hendley, President / Founder, Wine to Water. There will be many breakout sessions available, ranging in topic from emerging technologies and the latest in design and décor to professional resilience and successful leadership attributes.

The afternoon is topped off with an industry trade show designed for networking and exploring various industry service and destination options from across the country.

Please visit www.mic-colorado.org to register.

Mark your calendar for:
Date: March 12, 2014
Time: 8:00AM – 6:00PM
Place: Colorado Convention Center, 700 14th Street, Denver, CO 80202


About the Meetings Industry Council of Colorado
The Meetings Industry Council of Colorado was founded in 2000 in an effort to bring greater collaboration, networking and education to the dedicated members of our industry. Our Purpose: MIC is a coalition of professional meetings industry-related organizations. Its underlying purpose is to strengthen the relationships among participating organizations through increased communication.




Contact:


sidneys@jsav.com







FIND IT - MARKETPLACE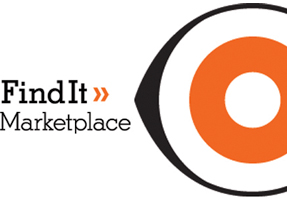 Tabletop

Expogo Displays & Graphics, Inc.

Exhibit Producers

Apple Rock

Exhibit Producers

AD-EX International

Truss / Spaceframes

Milos Structural Systems

>> More Products