trending
Company News
Access Healthcare Practice and biomedwoRx Announce Strategic Partnership

EXHIBITOR News
Marty Smith Certifies 14 in Lean Six Sigma Orange Belt Training for Trade Show Exhibitors

EXHIBITORLIVE News
EXHIBITORLIVE! Begins Next Chapter for Top-Rated EXHIBITOR Conference

New Products
XING EVENTS Introduces people2meet Tool by XING

Company News
Reed Exhibitions Signs Joint Venture with Triune Exhibitors Pvt. Ltd.

New Products
Brand Management Group Introduces KODAK Universal Backlit Glossy Film

EXHIBITOR News
EXHIBITOR Magazine's Portable/Modular Awards Now Accepting Entries

Company News
AEG Releases 2014 Sustainability Report and Shows Progress Toward 2020 Environmental Goals

submit your news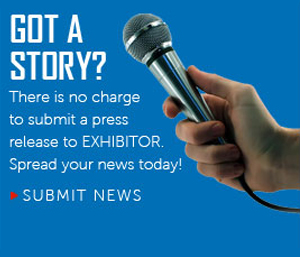 email newsletter
Company News, People, Shows & Events, EXHIBITORLIVE News
Chris Dorn to Explain Exhibiting in the APAC Region at EXHIBITOR2014
3/6/2014


If you haven't yet been in charge of a global project in the APAC region, don't worry—you will be soon. According to EXHIBITOR magazine's 2013 International Exhibiting Survey U.S. companies are crossing borders to increase sales, generate brand awareness and cultivate relationships with foreign prospects. The most popular countries among U.S. exhibitors heading overseas include China, Australia, and Japan.

No need to panic! Christopher Dorn, president, Idea International, will conduct two sessions at EXHIBITOR2014 to help you navigate the APAC landscape. Both sessions will be held on Tuesday, March 18. The first is "Exhibiting in Japan" (T706, 8 AM) where Dorn partners with Jon Ellms, Vice President and Principal, Access TCA, to talk about their experiences at the International Myeloma Workshop in Kyoto. The second session, at 3:45 (T703) is titled "The Insider's Guide to Exhibiting in the APAC Region". Both sessions are appropriate for all levels of experience. And if you still have questions, Chris will chair a Peer to Peer roundtable on Tuesday afternoon, (TP14, 5:30 PM) titled "The Insider's Guide to Exhibiting in the APAC Region".


About Idea International
Idea International delivers innovative solutions and impeccable project management that makes a lasting impression on your audience. Once companies work with us, they return again and again because we understand trade fairs in an important region of the world. Idea International- your preferred partner in the APAC region. For more information, visit www.idea-intl.com.




Contact:


cdorn@idea-intl.com






More information about Idea International, Inc....
FIND IT - MARKETPLACE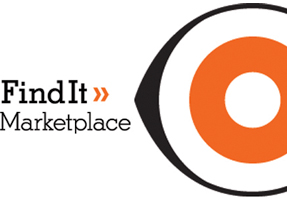 Lighting Products

Pegasus Lighting

| | |
| --- | --- |
| | |

Professional Certification

Certified Trade Show Marketer (CTSM)

Rental

Structure Exhibits

>> More Products