trending
Company News
Access Healthcare Practice and biomedwoRx Announce Strategic Partnership

EXHIBITOR News
Marty Smith Certifies 14 in Lean Six Sigma Orange Belt Training for Trade Show Exhibitors

EXHIBITORLIVE News
EXHIBITORLIVE! Begins Next Chapter for Top-Rated EXHIBITOR Conference

New Products
XING EVENTS Introduces people2meet Tool by XING

Shows & Events
Gaming Exhibits Grow by 30 Percent at the 2015 International CES

Company News
Reed Exhibitions Signs Joint Venture with Triune Exhibitors Pvt. Ltd.

New Products
Brand Management Group Introduces KODAK Universal Backlit Glossy Film

EXHIBITOR News
EXHIBITOR Magazine's Portable/Modular Awards Now Accepting Entries

submit your news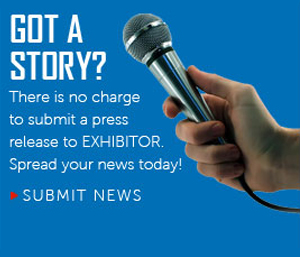 email newsletter
Company News, International , Venues & Destinations
German Convention Bureau Booth to Have Green Showing at IMEX 2014 in Frankfurt
3/13/2014


After receiving the "Green Exhibitor Award" at IMEX in Frankfurt last year, the German Convention Bureau (GCB) is again planning an ultra-green showing at IMEX in Frankfurt 2014, taking place May 20 - 22.

The largest country booth at the industry-leading event, the Germany stand will feature more than 200 exhibitors including local convention bureaus, venues and convention centers, hotels, service providers and more. A pioneer in green meetings, Germany and the GCB will incorporate a number of sustainable measures and features including green catering and the use of USBs to reduce paper waste. In addition, exhibitors at the stand are urged to arrive and depart by carbon dioxide (CO2)-responsible Deutsche Bahn trains and public transportation. Exhibitors implementing three or more of these green initiatives will be featured in the GCB's show communications.

Further, the GCB and its partners CO2OL and Forest Financial Services will once again calculate and report live on the CO2 footprint created by their exhibitor and service staff travel, stand energy consumption, and accommodation and waste impacts.

Finally, with a strong commitment to giving back to the local Frankfurt community, the GCB is involved in several CSR efforts to benefit IMEX's host city. These include participation in the IMEX Badge Back program which will raise 3,000 Euros to support two Frankfurt-based community organizations: crisis program "Maisha's Sewing Project - Integration for African Women through Sewing;" and "bright spot active sister Sigrid eV," an association advocating for the homeless. A charity cooking event with the "bright spot" shelter will also take place the evening before IMEX in Frankfurt opens.

"As a leader in helping meeting planners from around the world create sustainable events in Germany, it is important that the GCB puts its own best foot forward on sustainability and social issues at IMEX in Frankfurt," said Matthias Schultze, Managing Director of the GCB. "We are pleased to help our exhibitors demonstrate the strong green meetings options in Germany built around our industry expertise in sustainable development, science and research, ecology and green tech."


About the German Convention Bureau
The German Convention Bureau (GCB) represents and markets Germany as a destination for conventions, meetings, events and incentives both on a national and international scale. It is the first point of contact for companies, associations and organizations around the world planning events in Germany. Acting as a connector to the wide range of German event service providers, venues and host cities, the GCB provides hands-on advice and support to planners and executives in all industries and organizations. To bring maximum value, quality and customization to each meeting and event hosted in Germany, the GCB also helps hosts and attendees leverage the country's deep expertise in green meetings and key industries such as pharmaceuticals, financials, automotive, logistics & transportation, and technology.

The GCB's more than 200 members include leading hotels, convention centers, destinations, event agencies and service providers of the German meetings and conventions industry. Accor Hotels, DuesseldorfCongress and Stuttgart Convention Bureau are Preferred Partners of the GCB. As Strategic Partners, Lufthansa German Airlines, Deutsche Bahn AG (German Railways), and the German National Tourist Board (GNTB) support the work of the GCB. The GCB website (www.germany-meetings.com) serves as a useful online tool to find detailed information on Germany, search venues and vendors, get tips for green meetings, catch up on the latest news, access travel guides and much more. Follow the German Convention Bureau in the U.S. on Twitter at twitter.com/GermanyMeetings.





Contact:


margaretbonilla@clareville.com







FIND IT - MARKETPLACE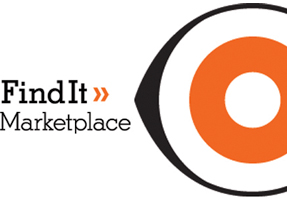 | | |
| --- | --- |
| | |

Pop-Up

Expand International of America, Inc.

Exhibit Producers

Accenta Display

Customs and Export Services

boomerang carnets / Corporation for International Business

>> More Products