trending
Company News
Access Healthcare Practice and biomedwoRx Announce Strategic Partnership

EXHIBITOR News
Marty Smith Certifies 14 in Lean Six Sigma Orange Belt Training for Trade Show Exhibitors

EXHIBITORLIVE News
EXHIBITORLIVE! Begins Next Chapter for Top-Rated EXHIBITOR Conference

New Products
XING EVENTS Introduces people2meet Tool by XING

Shows & Events
Gaming Exhibits Grow by 30 Percent at the 2015 International CES

Company News
Reed Exhibitions Signs Joint Venture with Triune Exhibitors Pvt. Ltd.

New Products
Brand Management Group Introduces KODAK Universal Backlit Glossy Film

EXHIBITOR News
EXHIBITOR Magazine's Portable/Modular Awards Now Accepting Entries

submit your news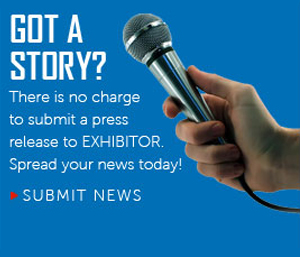 email newsletter
Company News, Shows & Events
Attendware Helps United Way Better Engage Donors
3/13/2014


Attendware, the innovator of event management software solutions, today announced United Way of Massachusetts Bay and Merrimack Valley has successfully adopted Attendware, an online software solution that helps event organizers produce successful events by simplifying and automating event registration, check-in and attendee management. United Way is using the solution to simplify events to better connect and engage donors around their work supporting the region's children, youth, and families.

Nonprofit events serve an important role in fundraising, as sponsors, major donors, sports figures, high profile executives, celebrities, and caring citizens all come together around charitable giving. Providing an extraordinary experience at events can be the difference in whether they maintain or increase their engagement with a nonprofit. Attendware provides a valuable piece of this experience, alerting event organizers as soon as VIPs walk in the door, using attendee data to create seating arrangements, and grouping people with like interests, adding to the overall success of the event.

"Before using Attendware, we were often at the office all night the evening before an event, finalizing preparations," said Molly Neville, Director of Events for United Way. "The time saved by automating a lot of these functions has allowed us to focus more on the guest's experience, from the minute they walk in the door to post-event communications that further engage them in volunteer opportunities and upcoming events that support our work."

"We help organizations like United Way stay focused on their mission by eliminating many of the time-consuming activities associated with fund raising events," said John Donnelly III, Chief Revenue Officer at Attendware. "It has allowed United Way to free up resources and to get creative, spending more time implementing innovative new event elements to engage their guests and keep them coming back."


About Attendware
Attendware provides online software that helps event organizers produce high quality events by simplifying and automating event management processes. The company's innovative software eliminates the time-consuming tasks of onsite event management and has proven to increase attendance, decrease event costs and free up onsite resources. Dalhousie University, Northeastern University, United Way, BMW, and the University of Virginia are just a few organizations that are using Attendware. The company is backed by .406 Ventures and is headquartered in Boston, Massachusetts. For additional information, please visit www.attendware.com.

About United Way of Massachusetts Bay & Merrimack Valley
One of the region's largest nonprofits, United Way's work ensures that children enter school ready to learn, youth stay engaged in school so they graduate with options for the future, and parents attain financial stability. No other single organization has the scope, expertise, and influence to bring together hundreds of human services agencies, government, businesses, private foundations and dedicated volunteers around a common vision of creating maximum impact and achieving long-lasting results. www.supportunitedway.org




Contact:


laura@redjavelin.com







FIND IT - MARKETPLACE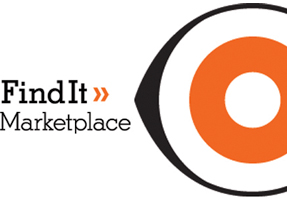 Tabletop

Radius Display Products

Exhibit Producers

Creatacor, Inc.

| | |
| --- | --- |
| | |

Audiovisual Equipment

NMR Events

>> More Products