trending
Company News
Access Healthcare Practice and biomedwoRx Announce Strategic Partnership

EXHIBITOR News
Marty Smith Certifies 14 in Lean Six Sigma Orange Belt Training for Trade Show Exhibitors

EXHIBITORLIVE News
EXHIBITORLIVE! Begins Next Chapter for Top-Rated EXHIBITOR Conference

New Products
XING EVENTS Introduces people2meet Tool by XING

Shows & Events
Gaming Exhibits Grow by 30 Percent at the 2015 International CES

Company News
Reed Exhibitions Signs Joint Venture with Triune Exhibitors Pvt. Ltd.

New Products
Brand Management Group Introduces KODAK Universal Backlit Glossy Film

EXHIBITOR News
EXHIBITOR Magazine's Portable/Modular Awards Now Accepting Entries

submit your news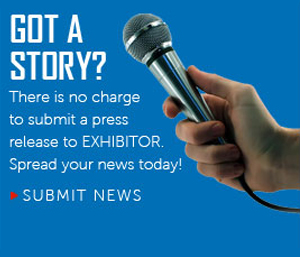 email newsletter
Company News, People
MG Design Adds Ann Marie Burke as Marketing Communications Specialist
3/13/2014


MG is pleased to announce that Marketing Specialist Ann Marie Burke has joined MG's team of exceptional individuals connecting brands and their audiences through face-to-face experiences.

Reporting to MG Vice President of Marketing Ben Olson, Burke is part of the team focused on expanding the trade show experience into pre-show and post-show brand messaging and the onsite marketing engagement.

Burke has more than 20 years of experience building companies' brands. Her expertise spans print, advertising and web to convey companies' trade show marketing messages to their audiences. As part of Burke's previous marketing roles, she has helped to successfully craft and manage clients' trade show programs.

"Ann Marie understands the demands our clients face in communication of their message," said Olson. "Her years of experience working through these challenges and successfully reaching audiences with integrated marketing campaigns will be a great complement to our engagement marketing and creative teams."

Burke will be an editor and frequent contributor of MG's By Design blog. The blog is entering its 3rd year of online publication offering the tradeshow industry a great resource of trade show, marketing and design knowledge and know-how. To view By Design, visit: http://mgdesign.com/latest/blog.




Contact:


bolson@mgdesign.com


Related News
MG Design Adds Rose Gervais as Account Manager in Las Vegas






More information about MG Design Associates...
FIND IT - MARKETPLACE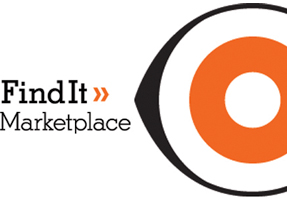 In-line Systems

Tiger Presentations

Modular Exhibit Systems

Tiger Presentations

| | |
| --- | --- |
| | |

Lead Management

Reality Engineering Solutions

>> More Products