trending
Shows & Events
Daimler Chairman Dr. Dieter Zetsche to Deliver Keynote Address at 2015 CES

International
Reed Exhibitions' Acquisition of Grupo Fidalex Opens Door To Next Stage of Growth

Company News
Freeman AV Acquires Tampa-based AVI-SPL's AV Division

Shows & Events
Small Business Expo Welcomes ABC's Hit Show 'Shark Tank'

New Products
QuickMobile Partners to Bring Mobile Augmented Reality to Meetings & Events

Company News
Relay Wins IMPACT Award for Marketing and Communications Excellence From Modern Healthcare and Advertising Age

Shows & Events
David Hockney Selects NEC Display Digital Signage for 'David Hockney: A Bigger Exhibition'

International
Reed Exhibitions Enters Korean Market

submit your news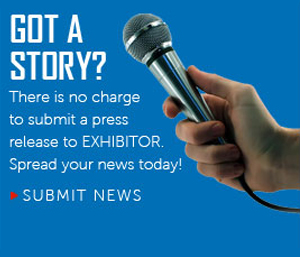 email newsletter
Company News, New Products
Bizzabo Networking Platform Launches Real-time Polling and Voting Feature
3/13/2014


Bizzabo, the world's leading networking platform and event guide for conferences, has launched a new survey and real-time polling feature for both their online and mobile platforms. Organizers can reach their audience through text messages, a dedicated URL or Bizzabo's web platform, increasing participation and significantly improving events and conferences through direct feedback from attendees.

By connecting a networking platform to a polling system, Bizzabo creates a unique opportunity for event organizers to gain a deeper level of attendee insight by filtering poll results based on job title, industry, experience and more. For example, an organizer would be able to filter and see what C-level executives answered on a specific question.

Until today, event planners had to pay for a dedicated polling system in addition to an event app and a networking platform. Bizzabo's integrated system reduces costs, saves setup time and makes the attendee experience more seamless.

Use cases for the new polling feature include:
Session Content Surveys
Live Opinion Polls
Total Experience Surveys
Startup Competitions
Speaker Popularity Competitions
Post-Event Questionnaires
"Our new conference polling feature enriches the experience for events by creating an interactive outlet for attendees to discover interesting topics and to ensure their opinions are heard - making events just that much better," said CMO and Co-Founder Alon Alroy "Our goal is to enhance the engagement capabilities of Bizzabo's event networking technology by creating a captivating platform for engagement amongst attendees and event organizers. The 'Wisdom of the Crowd' finally meets its natural home… the conference."

Bizzabo revolutionizes the event experience by socializing conferences for both attendees and organizers and delivering increased potential to network, communicate ideas and receive valuable feedback.

"Feedback is essential to planning successful events and we work round-the-clock to improve the communication between organizers and attendees," says Alroy. "Our new conference polling feature is a direct line for attendees to share their experiences using live opinion polls, total experience surveys or competitions. These new insights give participants a real feeling of contributing to the conference atmosphere and allows organizers to increase engagement and audience connection. In short, we're putting one more layer of 'social' into what should be a very social experience." Organizing an event? Get started today with Bizzabo's powerful networking app and web platform at www.bizzabo.com.


About Bizzabo
Launched in July, 2012, Bizzabo is the leading networking and mobile platform for event organizers and attendees. Bizzabo integrates social media to build highly-interactive event communities, helping organizers, sponsors and exhibitors to engage directly with guests and seek out meaningful new business opportunities. Organizers use Bizzabo to increase engagement, word of mouth and sponsorship revenue. The social-mobile platform has been incorporated into thousands of events worldwide. Bizzabo is available online and across iOS and Android devices. The company has offices in New York and Israel and was co-founded by Eran Ben Shushan, Alon Alroy, and Boaz Katz.




Contact:


sarah@headline-media.com







FIND IT - MARKETPLACE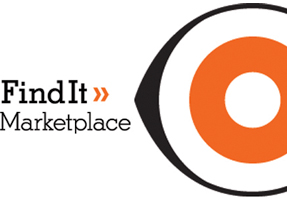 Modular Exhibit Systems

Expand International of America, Inc.

Magicians

Trade Shows On Steroids

Modular Exhibit Systems

OCTANORM USA Inc.

Audiovisual Equipment

NMR Events

>> More Products