trending
Shows & Events
i2i Events Group Announces Copenhagen as Host City for Money20/20 Europe

Company News
The Langham, Chicago Receives LEED Gold-Green Certification

People
metroConnections Welcomes Bruce Samuel as Director of Finance and Human Resources

Company News
New CEIR Study Cuts through Big Data Hype

Shows & Events
Pure Shanghai Joins Forces with China's Leading Fashion Event CHIC

Company News
DisplayWorks Reports Record Revenues in 2014, Anticipates Continued Expansion in 2015

Company News
The Tradeshow Network Marketing Group Introduces Rent-to-Own Custom Exhibits

EXHIBITORLIVE News
Hill & Partners Displays 20 Years of Branded Environment Expertise at EXHIBITORLIVE 2015

submit your news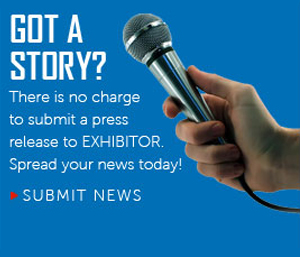 email newsletter
People, EXHIBITOR News
EXHIBITOR Adds Terrence Young to 2014 Editorial Advisory Board
3/13/2014


EXHIBITOR magazine is proud to announce its 2014 Editorial Advisory Board, including newcomer Terrence Young, CMP, international events manager, Pyrotek Inc. Each year, EXHIBITOR selects a handful of exhibit and event professionals who represent a cross section of the magazine's readership to serve on the committee, which meets monthly to discuss each issue, flesh out story ideas, brainstorm new topics, and more. Members are limited to three consecutive one-year terms.

"We have a wonderful, mostly veteran advisory board this year," says Travis Stanton, editor of EXHIBITOR magazine. "Of our eight 2013 board members, six are returning to serve another term. As such, we're only welcoming a single new member to the group this year, so it was essential we find the right candidate."

The search for the new 2014 board member began last December. After soliciting nominations from EXHIBITOR staff members and 2013 Editorial Advisory Board members, the editorial department met to narrow down the list to a dozen finalists. Finalists were asked to complete a questionnaire regarding their years of industry experience, the size and scope of their respective trade show programs, and their suggestions for future editorial content.

The editorial department met again in February to review each finalist's responses, and selected Young to join the 2014 Editorial Advisory Board. Terrence Young, CMP, international events manager at Pyrotek Inc. has worked in marketing communications for over 20 years and has produced trade shows and meetings in Europe, the Middle East, and the Americas. He previously worked in the television commercial and stage industry in Los Angeles as a SAG/AEA actor before working in the real-life dramas of the events world.

"Our Editorial Advisory Board has always played an essential role in keeping EXHIBITOR on track to consistently produce award-winning issues that give readers the tools and education they need to create high-performance programs with measurable results," says Stanton. "I am confident we have an outstanding group of exhibit marketers on board for 2014. The entire editorial team is looking forward to working with them to improve the magazine and stay in touch with our readers out there in the trade show trenches."

2014 Editorial Advisory Board members
Diane E. Benson, CTSM, global events manager, GE Healthcare
Dominique J. Cook, CTSM, trade show coordinator, Marvin Windows and Doors
Erica Deri, events marketing manager, Genetec
Kimberly Greenberg, CTSM, CMP, event marketing manager, Guggenheim Investments
Kathleen Gunderson, CTSM, events program manager, Wells Fargo Home Mortgage
Tim Naegelin, CME, event manager, air and trade shows, The Boeing Co.
Terrence Young, CMP, international events manager, Pyrotek Inc.


About Exhibitor Media Group
The leader in trade show and corporate event marketing education, Exhibitor Media Group publishes the award-winning EXHIBITOR magazine - best practices in trade show marketing, and produces EXHIBITOR2014, the trade show and corporate event industry's top-rated educational conference; EXHIBITORFastTrak regional accelerated learning conferences; EXHIBITOR eTrak live online educational sessions; and GRAVITY FREE, the world's only multidisciplinary design conference. EXHIBITOR is the founder and sponsor of CTSM (Certified Trade Show Marketer), the industry's only university-affiliated professional certification program. www.ExhibitorOnline.com is the trade show and event community's most comprehensive online resource. Follow EXHIBITOR on Facebook, Twitter and LinkedIn.






Contact:


questions@exhibitormagazine.com







FIND IT - MARKETPLACE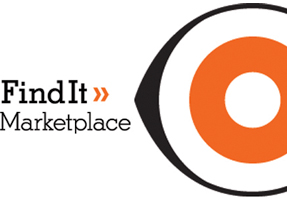 Tabletop

Flexi Display Marketing

Pop-Up

Expand International of America, Inc.

Multi-Story Exhibits

FCP Free Space Mezzanines

Exhibit Producers

Impact XM

>> More Products