trending
Company News
Access Healthcare Practice and biomedwoRx Announce Strategic Partnership

EXHIBITOR News
Marty Smith Certifies 14 in Lean Six Sigma Orange Belt Training for Trade Show Exhibitors

EXHIBITORLIVE News
EXHIBITORLIVE! Begins Next Chapter for Top-Rated EXHIBITOR Conference

New Products
XING EVENTS Introduces people2meet Tool by XING

Shows & Events
Gaming Exhibits Grow by 30 Percent at the 2015 International CES

Company News
Reed Exhibitions Signs Joint Venture with Triune Exhibitors Pvt. Ltd.

New Products
Brand Management Group Introduces KODAK Universal Backlit Glossy Film

EXHIBITOR News
EXHIBITOR Magazine's Portable/Modular Awards Now Accepting Entries

submit your news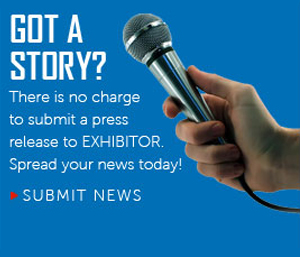 email newsletter
Awards, EXHIBITOR News
EXHIBITOR Magazine Named a Finalist for Seven Maggie Awards
3/25/2014


Last week, the Western Publishing Association named EXHIBITOR magazine a finalist for seven of the California-based organization's coveted Maggie Awards.

"We've been participating in the Maggie Awards competition for more than a decade now, and use the competition as a barometer to measure our success, compared to other trade and consumer magazines in the publishing industry," says Travis Stanton, editor of EXHIBITOR magazine. "To be honored in this way by our peers in the magazine world is a huge accomplishment and an indication that we are continuing to serve our readership while maintaining a high standard of excellence."

The most prestigious magazine-publishing awards in the western United States, the Maggie Awards are often referred to as "the Oscars of the magazine industry." The competition encompasses both consumer and trade magazines in categories ranging from sports and automotive to home/design and alternative lifestyles.

"The Maggie competition is very competitive, with more than a thousand entries from publications serving all walks of life," says Stanton. "We're particularly proud of the fact that EXHIBITOR is up for awards in both editorial and design categories, as well as print and digital categories."

The 2014 Maggie winners will be announced at an awards banquet in Los Angeles on May 2, at which the Western Publishing Association will celebrate 63 years of honoring publishing excellence. "We certainly hope to bring home a Maggie Award or two," says Stanton. "But as they say at the Academy Awards, it's an honor just to be nominated."

EXHIBITOR is a finalist in the following categories:

About Exhibitor Media Group
The leader in trade show and corporate event marketing education, Exhibitor Media Group publishes the award-winning EXHIBITOR magazine - best practices in trade show marketing, and produces EXHIBITOR2014, the trade show and corporate event industry's top-rated educational conference; EXHIBITORFastTrak regional accelerated learning conferences; EXHIBITOR eTrak live online educational sessions; and GRAVITY FREE, the world's only multidisciplinary design conference. EXHIBITOR is the founder and sponsor of CTSM (Certified Trade Show Marketer), the industry's only university-affiliated professional certification program. www.ExhibitorOnline.com is the trade show and event community's most comprehensive online resource. Follow EXHIBITOR on Facebook, Twitter and LinkedIn.






Contact:


questions@exhibitormagazine.com







FIND IT - MARKETPLACE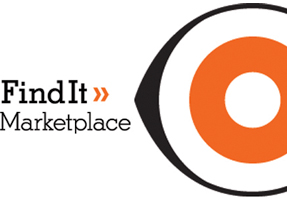 | | |
| --- | --- |
| | |

In-line Systems

Moss Inc.

Mobile Applications

Alliance Tech

Exhibit Producers

Impact Unlimited

>> More Products