trending
Company News
Access Healthcare Practice and biomedwoRx Announce Strategic Partnership

EXHIBITOR News
Marty Smith Certifies 14 in Lean Six Sigma Orange Belt Training for Trade Show Exhibitors

EXHIBITORLIVE News
EXHIBITORLIVE! Begins Next Chapter for Top-Rated EXHIBITOR Conference

New Products
XING EVENTS Introduces people2meet Tool by XING

Shows & Events
Gaming Exhibits Grow by 30 Percent at the 2015 International CES

Company News
Reed Exhibitions Signs Joint Venture with Triune Exhibitors Pvt. Ltd.

New Products
Brand Management Group Introduces KODAK Universal Backlit Glossy Film

EXHIBITOR News
EXHIBITOR Magazine's Portable/Modular Awards Now Accepting Entries

submit your news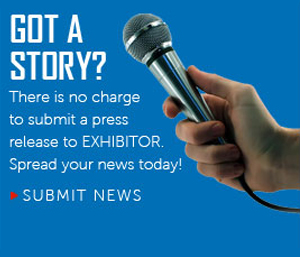 email newsletter
Company News, New Products
Attend.com Integrates Event Management Solution into Leading CRM Applications
3/27/2014


Attend.com, the innovator of event management software solutions, today announced that Attend.com has been integrated into leading customer relationship management (CRM) applications SalesForce.com and The Raiser's Edge from Blackbaud. The new integration enables businesses and non-profits to easily and seamlessly capture attendee information and personas at an event and use this data to develop ongoing relationships with prospects, partners, customers and donors.

Salesforce.com is the world's largest provider of customer relationship management software that enable organizations to sell, service, and market to prospects and customers. As more and more of the selling process moves online, events create a unique opportunity that enable organizations to interact with their prospects and customers unlike any other marketing activity. At events organizations can gain a deeper understanding of their customers to create connections that ultimately take the buyer through the buying process more efficiently. The more information that is captured about the attendee pre, during and post event, the more likely this information can be used for meaningful sales follow-up.

The Raiser's Edge is the world's most popular fundraising and CRM system for non-profits and is used by over 13,000 organizations worldwide. Events are one of the primary tools non-profits use for fundraising activities and to educate contacts on their cause. Attendee information captured at events with Attend.com can now be used to help turn contacts into donors.

"Part of our strategy to scale our solution for large nonprofits and enterprises is integrating with leading CRM systems," said John Donnelly III, Chief Revenue Officer at Attend.com. "Enterprises and non-profits are using our robust online event management system to plan, produce and improve events that drive their sales and success."


About Attend.com
Attend.com provides the only complete online platform that helps event organizers plan, produce and improve events. The company's innovative software streamlines registration and payment processes, eliminates time-consuming onsite event management tasks and offers embedded analytics to provide metrics for event improvement and ROI measurement. Enterprises, non-profits, and higher education institutions including Dalhousie University, Northeastern University, United Way, BMW, and the University of Virginia are using Attend.com's solutions to increase attendance, decrease event costs and measure their event's success. The company is backed by .406 Ventures and is headquartered in Boston, Massachusetts. For additional information, please visit www.attend.com.




Contact:


laura@redjavelin.com







FIND IT - MARKETPLACE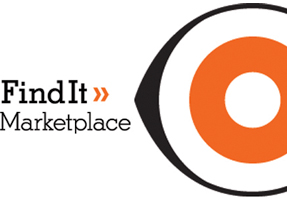 Exhibit Producers

CEP Exhibit Productions, Inc.

Photography

Padgett and Company Photography

| | |
| --- | --- |
| | |

| | |
| --- | --- |
| | |

>> More Products