trending
Company News
Access Healthcare Practice and biomedwoRx Announce Strategic Partnership

EXHIBITOR News
Marty Smith Certifies 14 in Lean Six Sigma Orange Belt Training for Trade Show Exhibitors

EXHIBITORLIVE News
EXHIBITORLIVE! Begins Next Chapter for Top-Rated EXHIBITOR Conference

New Products
XING EVENTS Introduces people2meet Tool by XING

Shows & Events
Gaming Exhibits Grow by 30 Percent at the 2015 International CES

Company News
Reed Exhibitions Signs Joint Venture with Triune Exhibitors Pvt. Ltd.

New Products
Brand Management Group Introduces KODAK Universal Backlit Glossy Film

EXHIBITOR News
EXHIBITOR Magazine's Portable/Modular Awards Now Accepting Entries

submit your news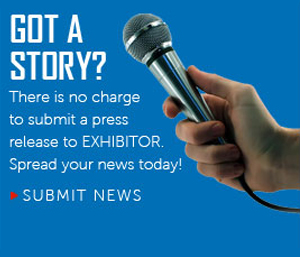 email newsletter
Company News, Shows & Events
SSG Create Successfully Executes Biggest Ever HTC Phone Launch
3/27/2014


SSG Create, the London based brand experience agency, has successfully designed, created and delivered, HTC's biggest ever phone launch. The simultaneous events, in both London and New York, provided over 1000 global media with a dynamic brand experience:

* 45 minute presentation on a 15m wide screen
* Dedicated experiential zone

900 European media attended the UK press conference at London's Olympia. In New York, 450 press joined HTC at Sky Light at Moynihan.

"SSG Create has worked tirelessly to design, create & deliver two successful HTC events, in both London & New York. We have pulled together our biggest teams in each city - to provide a memorable brand experience that truly reflects the spirit of HTC and their new phone. Having worked with HTC for over six years, we believe we have a unique partnership, enabling the execution of such major global events," said James Dale, Director, SSG Create.

Unveiling the new HTC One, the launches embraced the overarching theme of design. SSG Create used the 'design' message to create a modernist environment, separate to, yet complimenting the surrounding venue architecture, accentuating HTC's high-design credentials, whilst positioning the new phone front and centre.

The dedicated experiential zone boasts 'gallery-like' design, featuring models on catwalk and photoshoot backdrops, showcasing device image functionality. In addition, guests can experience the phones audio capabilities in the specially designed sound booths, as well as relaxing in the sitting room area, which showcases HTC Connect (TV).

HTC London launch designed by SSG Create: 3pm, Olympia, Hammersmith Rd, London W14 8UX, UK HTC NYC launch designed by SSG Create: 11am, Sky Light at Moynihan, 360 West 33rd Street, W 33rd St, New York, NY 10001, USA

For further information, please contact:
Alison Blackman, alison.blackman@noire-london.com +44 7980 913099
Cat Lenheim, cat.lenheim@noire-london.com +44 7511 117587


About SSG Create
SSG Create is a London-based, global brand experience agency. Experts in what we do, we work to understand what makes your brand tick. Our combination of imagination and insight will challenge the conventional and lead to original and effective solutions, with memorable and measurable results.




Contact:


alison.blackman@noire-london.com







FIND IT - MARKETPLACE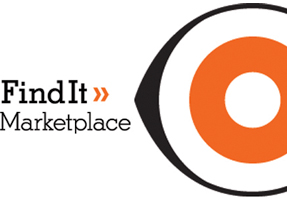 Pop-Up

Orbus Exhibit & Display Group

Mobile Marketing Manufacturers

SPEVCO, Inc.

Photography

Padgett and Company Photography

Modular Exhibit Systems

Radius Display Products

>> More Products