trending
Company News
Kaon Interactive and GE Healthcare Take 1st Place at DxMA Global Marketing Summit

People
Larry Kulchawik Releases Book 'Trade Shows from One Country to the Next'

Company News
Fixation Marketing Wins 'Best Online Ad' Award for Client BIO

New Products
Post-Up Stand Expands Printing Capabilities on Metal and Wood

Company News
The National Conference Center Recommends Ten Top Apps For Event Planners

Venues & Destinations
Greater Columbus Convention Center Prepares for $125 Million Expansion and Renovation

Company News
IAEE Public Events Council Releases Analysis of the Public Events Industry, 2009-2014

People
Orbus Announces Loss of Gerald Perutz, P3 Chairman

submit your news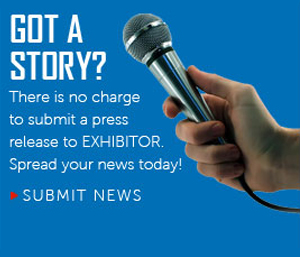 email newsletter
Company News, People, Shows & Events, EXHIBITORLIVE News
Exhibit Design Students Take the Stage at EXHIBITOR2014
3/27/2014


For the past five years, EDPA and affiliated sponsors have invested to promote exhibit design education at the EXHIBITOR2014 Show in Las Vegas.

The EDPA University Affiliation Program works very closely with Bemidji State University's Exhibit Design undergrad degree, and with SUNY/FIT Exhibition Design masters degree programs.

Generous EDPA member sponsors and Exhibitor Media Group donate their time and money to the programs success as well as assisting to provide a student pavilion exhibit at the EXHIBITOR2014. The exhibit is intended to build awareness about designer education in the exposition marketplace and to give students an opportunity to meet exhibit company owners, and design directors, to show their stuff and talk about internships and future employment opportunities.

For many of the students this was their first experience at a trade show, let alone being in the world's biggest trade show city. Seeing any show in its finished form with smiling exhibitors makes the exhibit designs look easy to execute. We all know it's not that easy!

"With this in mind, we wanted to provide a behind the scenes tour of the show floor the day before the show actually opens. With the hall still a mess, nervous exhibitors, scurrying installation labor, and forklifts in high gear, the reality of an exhibit set up can be nerve racking," said the tour guide Larry Kulchawik of 3D Exhibits and past president of EDPA.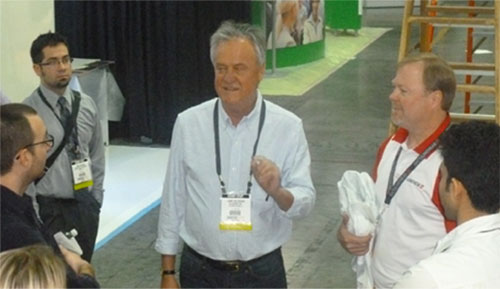 Larry Kulchawik of 3D Exhibits and Norm Friedrich of Octanorm give the students a tour on the show floor.





This year 31 students and staff from Bemidji State and FIT participated. The tour began at the EXHIBITOR2014 show management office where Carol Fojtik of Hall- Erickson spoke about the steps in managing a tradeshow. Randy Acker, President and COO of Exhibitor Media Group, then welcomed the students and shared the philosophy and purpose for the EXHIBITOR2014.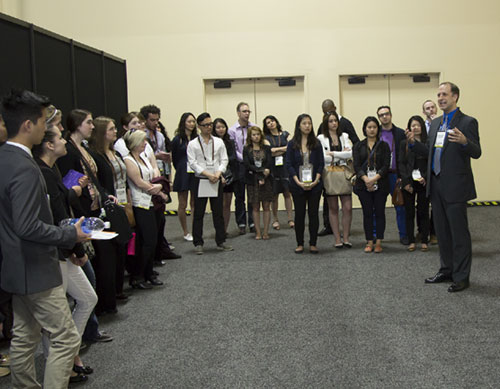 Randy Acker, President and COO of Exhibitor Media Group, speaking to students in the EXHIBITOR2014 Exhibit Hall.





The students were then guided to meet ten different kinds of exhibit service providers who shared their goals for the show and how they arrived at their exhibit design. For this brief moment, the students were the customers on the stage. There is no doubt that the students will need similar service provider contacts as their careers unfold. One thing was very obvious on this tour - all the exhibit service suppliers we met were noticeably passionate about what they do. We have each fumbled into this business in one way or another and are proud of the skills we have accumulated in our not so secret anymore industry.


Exhibit design students working the EDPA University Affiliation Program booth.





"The student experiences that are provided by many major EDPA exhibit suppliers really delivers firsthand knowledge and resources that are critical to our student's future success," remarked Dr. Bonnie Higgins, Director Exhibit Design at Bemidji State University. "A big thank you to EDPA and Exhibitor Media Group!"

"I am always amazed at the level of generosity of the folks on the show floor as they tour the students and expand their understanding of the trade show industry," stated Professor Brenda Cowan, Exhibition Design program Chairperson at SUNY/FIT. "EDPA's membership and Exhibitor Media Group consistency demonstrate that they are not only the go-to sources for the best quality industry practices, but are the very top of the class when it comes to nurturing the next generation of exhibit designers."


About SUNY/FIT

State University of New York/Fasion Institute of Technology is New York City's internationally recognized college for design, fashion, art, communications, and business. FIT takes innovation to skyscraper heights. When you enroll at FIT, you join a long line of ambitious, energetic pacesetters. FIT offers the leading graduate-level program in Exhibition Design. Design experts participate in class presentations, lectures, studio projects, and host off-site trips. For more information go to www.fitnyc.edu/2868.asp.


About Bemidji State University
Bemidji State University, located in northern Minnesota's lake district, occupies a beautiful campus along the shore of Lake Bemidji. The University enrolls nearly 5,000 students annually and offerings include more than 65 undergraduate majors and 13 graduate programs encompassing the liberal arts, interdisciplinary studies and applied fields. The University is a member of the Minnesota State College and Universities System and has a faculty and staff of nearly 600. University signature themes include environmental stewardship, civic engagement and global/multicultural understanding. For further information about the University, visit our web site at www.bemidjistate.edu.


About EDPA
The Exhibit Designers and Producers Association (EDPA), founded in 1954, is an internationally recognized national trade association with more than 300 corporate members from 18 countries that are engaged in the design, manufacture, transport, installation and service of displays and exhibits primarily for the exhibition and event industry. Visit www.edpa.com for more information.


About Exhibitor Media Group
The leader in trade show and corporate event marketing education, Exhibitor Media Group publishes the award-winning EXHIBITOR magazine - best practices in trade show marketing, and produces EXHIBITOR2014, the trade show and corporate event industry's top-rated educational conference; EXHIBITORFastTrak regional accelerated learning conferences; EXHIBITOR eTrak live online educational sessions; and GRAVITY FREE, the world's only multidisciplinary design conference. EXHIBITOR is the founder and sponsor of CTSM (Certified Trade Show Marketer), the industry's only university-affiliated professional certification program. www.ExhibitorOnline.com is the trade show and event community's most comprehensive online resource.




Contact:


questions@exhibitormagazine.com







More information about Exhibit Designers & Producers Association ...
FIND IT - MARKETPLACE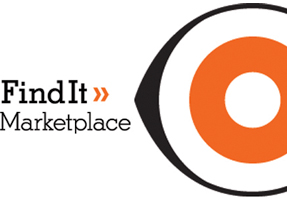 Exhibit Producers

EXHIB-IT!

Display Fixtures

OPTO International Inc. Modular Displays

Frames and Displays

E&E Exhibit Solutions

Banner Displays

OmniMax USA

>> More Products