trending
Company News
Access Healthcare Practice and biomedwoRx Announce Strategic Partnership

EXHIBITOR News
Marty Smith Certifies 14 in Lean Six Sigma Orange Belt Training for Trade Show Exhibitors

EXHIBITORLIVE News
EXHIBITORLIVE! Begins Next Chapter for Top-Rated EXHIBITOR Conference

New Products
XING EVENTS Introduces people2meet Tool by XING

Shows & Events
Gaming Exhibits Grow by 30 Percent at the 2015 International CES

Company News
Reed Exhibitions Signs Joint Venture with Triune Exhibitors Pvt. Ltd.

New Products
Brand Management Group Introduces KODAK Universal Backlit Glossy Film

EXHIBITOR News
EXHIBITOR Magazine's Portable/Modular Awards Now Accepting Entries

submit your news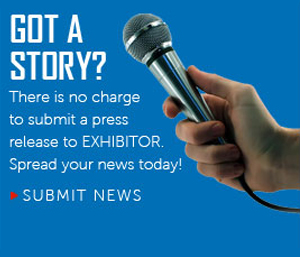 email newsletter
Awards, Company News
Nimlok Dealer Design Display Wins Three Knoxville Addy Awards
3/27/2014


Nimlok, the custom and custom modular division of Orbus Exhibit & Display Group, is proud to announce that Nimlok authorized dealer, Design Display Inc., based in Birmingham, AL won three 2014 Knoxville Addy Awards for exhibits they designed for clients, including two that were designed/built by Nimlok.

The Knoxville Advertising Federation is the local Knoxville, Tennessee branch of the American Advertising Federation (AAF). On February 15, AAF Knoxville announced the winners of their 2014 Addy awards. Design Display, Inc. received three Bronze Citations of Excellence for their exhibits for Bush Brothers, ChoiceSpine and TEAMHealth.

The 20x30 ChoiceSpine exhibit featured a combination of Nimlok modular elements and custom work done by Design Display, while their custom modular exhibit for TEAMHealth was designed by Christopher Munns, a member of the Nimlok exhibit design team.

For more information on the Knoxville Addy Awards, including a full list of winners, visit www.aafknoxville.com.

Design Display Inc. has been in the exhibit business for over thirty years and remains one of the oldest and largest full service exhibit design firms in the state of Alabama. Family-owned and operated, their team includes a talented group of designers, skilled carpenters, and a highly experienced sales team. www.designdisplay.com

Nimlok, a division of Orbus Exhibit & Display Group™, is a global leader in delivering face-to-face marketing experiences, including trade show exhibits, event environments and permanent solutions for branding spaces. Now in its fourth decade, Nimlok works via a network of 200 partners in 56 countries to provide strategy and execution in custom modular design, construction, installation, dismantling and storage. www.nimlok.com




Contact:


justines@nimlok.com







More information about Nimlok...
FIND IT - MARKETPLACE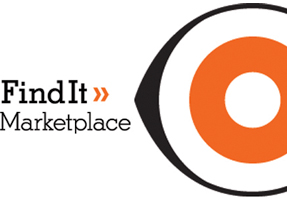 Staffing

ShowMax Marketing

Lighting Products

Prism Trade Show Lighting

Lead Management

Balloon Utopia

Software / Applications

ExhibitForce.com

>> More Products