trending
Company News
Kaon Interactive and GE Healthcare Take 1st Place at DxMA Global Marketing Summit

People
Larry Kulchawik Releases Book 'Trade Shows from One Country to the Next'

Company News
Fixation Marketing Wins 'Best Online Ad' Award for Client BIO

New Products
Post-Up Stand Expands Printing Capabilities on Metal and Wood

Company News
The National Conference Center Recommends Ten Top Apps For Event Planners

Venues & Destinations
Greater Columbus Convention Center Prepares for $125 Million Expansion and Renovation

Company News
IAEE Public Events Council Releases Analysis of the Public Events Industry, 2009-2014

People
Orbus Announces Loss of Gerald Perutz, P3 Chairman

submit your news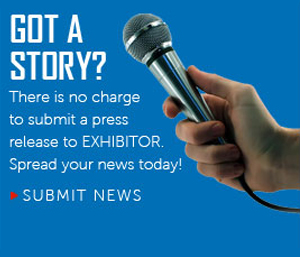 email newsletter
Company News, Shows & Events
SXSWedu Partners with EdTech Europe 2014 and Europe EdTech 20
3/27/2014


EdTech Europe, Europe's leading e-learning focussed conference platform, today announced it will be partnering with SXSWedu, the US' largest and most energetic education sector event, for its 2014 summit along with the Europe EdTech 20 ranking of the top e-learning companies in Europe.

The collaboration will see selected participants from the 2014 SXSW LAUNCHedu competition for early-stage education start-ups invited to showcase their product or service to the EdTech Europe 2014 audience of more than 200 established professional learning and education players, innovators and investors. The partnership will also see Europe EdTech 20 entrants considered for application to future SXSW LAUNCHedu competitions, subject to certain eligibility criteria.

The EdTech 20 rankings will be compiled by a global panel of influential players in education technology space including Ron Reed, SXSWedu Executive Producer It will include e-Learning companies who have shown the most significant innovation and growth over the last year and whose businesses are primarily based within Europe. Interested companies can make their submission here: http://edtecheurope.com/edtech20/

EdTech Europe, which is organised by education technology company Edxus Group and IBIS Capital, a specialist media investment and advisory firm, is an exclusive one day summit addressing current industry and investment trends in e-Learning and exploring the business of education to act as a catalyst for the consolidation and investment required in the sector. It will take place in London on 12 June 2014 at the Millbank Tower.

Benjamin Vedrenne-Cloquet, Co-Founder & CEO Edxus Group and Ed Tech Europe, said: "There are some obvious parallels between the goals of EdTech Europe and SXSWedu that make this new collaboration an exciting prospect. There is a lot that Europe can learn from the US edtech and e-Learning market. SXSWedu sets the trends in education technology and connects the edTech community, like no one else. We are delighted to create a bridge between the two events and a flow of innovation, talents, ideas and investments between the US and European Ed Tech scenes.

Ron Reed, Executive Producer at SXSWedu, added: "We are really excited to be working with EdTech Europe.This partnership presents a great opportunity to exchange ideas and work together to drive the edtech industry forward globally."

Key themes on the agenda for this year's EdTech Europe event include:
The need to focus on user engagement
The transition from MOOCS to "Selective Online Courses", or SOOCS
Widespread adoption of BYOD strategies
The rise of data and analytics to drive adaptive learning programmes
Mobile, casual & informal learning apps
Peer-to-peer learning platforms
Increased use of video and immersive learning environments
The emergence of learning record stores
Increased focus on rewards, certification and accreditation
Large media corporates actively investing in e-Learning
Continued growth in online-enabled private tuition
The growing adoption of technology as a delivery mechanism on government-funded vocational skills training market



About IBIS Capital
IBIS Capital is a London-based specialist media investment and advisory firm with a focus on disruptive media technologies. IBIS Capital aims to make detailed knowledge of the media sector available to the businesses, management teams and investors with whom they work.

About Edxus Group
Edxus Group is a London-based Education Technology company formed to develop and acquire e-Learning businesses across Europe. It is a corporate operating entity with a mission to support, transform and enhance several innovative e-Learning products and businesses, aiming to aggregate them into a dominant European player with a broader customer reach and geographic footprint.

About SXSWedu
Now in its fifth year, the SXSWedu Conference and Festival has quickly emerged as a catalyst for change in education. Education stakeholders and practitioners of all backgrounds -- including teachers, administrators, university professors, and business and policy leaders -- converge at SXSWedu to connect, collaborate, create and change how we teach and learn.Join education's most energetic and innovative leaders at SXSWedu, in Austin, Texas. For more details, visit www.sxswedu.com.




Contact:


edtech@libertycomms.com







FIND IT - MARKETPLACE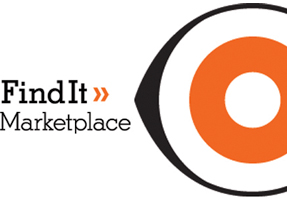 | | |
| --- | --- |
| | |

| | |
| --- | --- |
| | |

Exhibit Producers

Atlantic

Audiovisual Equipment

AV Dimensions, Inc.

>> More Products