trending
Company News
Access Healthcare Practice and biomedwoRx Announce Strategic Partnership

EXHIBITOR News
Marty Smith Certifies 14 in Lean Six Sigma Orange Belt Training for Trade Show Exhibitors

EXHIBITORLIVE News
EXHIBITORLIVE! Begins Next Chapter for Top-Rated EXHIBITOR Conference

New Products
XING EVENTS Introduces people2meet Tool by XING

Company News
Reed Exhibitions Signs Joint Venture with Triune Exhibitors Pvt. Ltd.

Shows & Events
Gaming Exhibits Grow by 30 Percent at the 2015 International CES

New Products
Brand Management Group Introduces KODAK Universal Backlit Glossy Film

EXHIBITOR News
EXHIBITOR Magazine's Portable/Modular Awards Now Accepting Entries

submit your news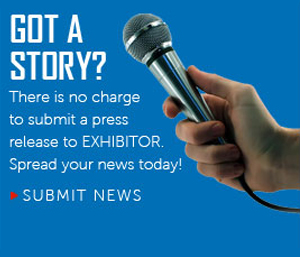 email newsletter
Company News, Shows & Events
CSR Helps Direct Cleveland International Film Festival
4/3/2014


For the fifth consecutive year, CSR, Cleveland's premier audio-visual production company, was chosen to help enhance the theatergoing experience at the 38th annual Cleveland International Film Festival, or CIFF, from March 19 through March 30.

Andrew Kramer, Director of Production at CSR, spent six months in preparation for the event. Kramer and CSR were asked to help capture the year in film for both the opening and closing ceremonies, direct the routing of every film, and manage the Q&A sessions with the films' directors and producers.

CSR is providing a full-resolution 2k digital projection control room that routes all 186 films and 168 short films to their proper locations at the main venue, Tower City Cinemas. In addition, CSR will assist with the opening and closing ceremonies as well as other festival events at venues throughout the city.

"It's a great honor to be named the audio-visual provider for the festival for five years in a row," says Jen Amburn, Event Producer Manager for CSR. "Our technicians are manning all the films from one centralized control room, ensuring that all the films start on time, the audio levels are perfect, and everything runs smoothly."

Kramer summarized what it takes for his assembled team to be successful: "For an event of this magnitude to run seamlessly, it really comes down to our attention to detail and our experienced staff hitting on all cylinders," he said. "But that's all right," he continued, "At CSR, we sweat the small stuff."

For more information about CIFF, go to www.clevelandfilm.org.


About CSR
CSR, Colortone Staging and Rentals, is your trusted source for award-winning expertise in live event staging, audio/video production, lighting, and creative services in Cleveland and beyond. Our talented professionals have years of experience, and our production services suit a wide range of clientele, budgets, and applications. For more information, please contact CSR, 5401 Naiman Parkway, Cleveland, OH 44139. Phone: 440-914-9500. Toll free: 888-287-3728. Web: www.crsav.com.




Contact:


info@csrav.com







FIND IT - MARKETPLACE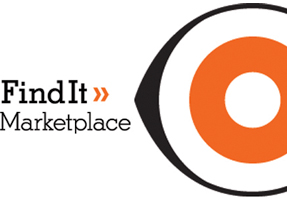 Graphics - Grand Format

Orbus Exhibit & Display Group

Promotional Products

Bagmasters, Division of Majestic Marketing Inc.

Tabletop

Brandstand America Inc.

Exhibit Producers

Impact Unlimited

>> More Products