trending
Shows & Events
Daimler Chairman Dr. Dieter Zetsche to Deliver Keynote Address at 2015 CES

International
Reed Exhibitions' Acquisition of Grupo Fidalex Opens Door To Next Stage of Growth

Company News
Freeman AV Acquires Tampa-based AVI-SPL's AV Division

Shows & Events
Small Business Expo Welcomes ABC's Hit Show 'Shark Tank'

New Products
QuickMobile Partners to Bring Mobile Augmented Reality to Meetings & Events

Shows & Events
David Hockney Selects NEC Display Digital Signage for 'David Hockney: A Bigger Exhibition'

Company News
Relay Wins IMPACT Award for Marketing and Communications Excellence From Modern Healthcare and Advertising Age

International
Reed Exhibitions Enters Korean Market

submit your news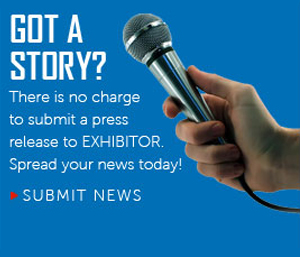 email newsletter
Company News, Venues & Destinations
Las Vegas Celebrates Two Decades as No. 1 Trade Show Destination
4/3/2014


Las Vegas has been named the No. 1 trade show destination for the 20th consecutive year, according to the Trade Show News Network's (TSNN) "2013 TSNN Top 250 Trade Shows in the United States" list. Las Vegas hosted 53 of the largest shows.

"We are proud of our standing as the top trade show destination for a historic two decades," said Rossi Ralenkotter, president/CEO of the Las Vegas Convention and Visitors Authority (LVCVA). "Maintaining the No. 1 ranking is a collaborative effort and a testament to all of the hard working people who make Las Vegas a premier business destination year after year."

The coveted list by Trade Show News Network represents the top 250 trade shows held in the country last year, ranked by net square footage. The 53 shows in Las Vegas encompassed 20,113,046 net square feet, or 31.2% percent of the total space for all 250 shows. The largest single show was International CES®, held in Las Vegas, at more than 1.9 million square feet.

"Las Vegas has long reigned as the No. 1 trade show destination in the United States," said TSNN President Rachel Wimberly. "The destination truly has an unparalleled convention and meetings package to offer."

In order to maintain this much sought-after top ranking for many years to come, the LVCVA is moving forward with plans for the Las Vegas Global Business District, a seminal project that will help launch Las Vegas into its next phase of growth as a global destination and an iconic brand. The project calls for a major transformation of the Las Vegas Convention Center and the surrounding area, including the addition of exhibit, meeting and general session space, the development of World Trade Center facility and a comprehensive multi-modal transportation hub. The Las Vegas Global Business District is the most significant economic development project the LVCVA has undertaken since the Las Vegas Convention Center was first built in the 1950s.

Las Vegas' two closest competitors are Chicago with 29 shows and Orlando hosting 24.

Las Vegas Meetings Snapshot:

More than 22,000 meetings in 2013
5.1 million delegates in 2013
$7.4 billion impact to local economy
Supports 61,200 jobs


ABOUT THE LVCVA
The Las Vegas Convention and Visitors Authority (LVCVA) is charged with marketing Southern Nevada as a tourism and convention destination worldwide, and also with operating the Las Vegas Convention Center and Cashman Center. With more than 150,000 hotel rooms in Las Vegas alone and 10.8 million square feet of meeting and exhibit space citywide, the LVCVA's mission centers on attracting ever increasing numbers of leisure and business visitors to the area. For more information, go to www.lvcva.com or www.LasVegas.com.




Contact:


HHayes@lvcva.com







FIND IT - MARKETPLACE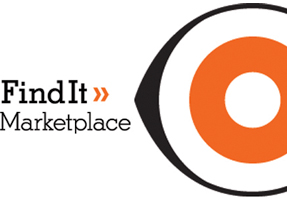 | | |
| --- | --- |
| | |

Photography

Vegas Image Sensation

Internet/Wireless Services

F1 Consultancy

Lighting Design

TLS Productions Inc.

>> More Products