trending
Company News
Access Healthcare Practice and biomedwoRx Announce Strategic Partnership

EXHIBITOR News
Marty Smith Certifies 14 in Lean Six Sigma Orange Belt Training for Trade Show Exhibitors

EXHIBITORLIVE News
EXHIBITORLIVE! Begins Next Chapter for Top-Rated EXHIBITOR Conference

New Products
XING EVENTS Introduces people2meet Tool by XING

Shows & Events
Gaming Exhibits Grow by 30 Percent at the 2015 International CES

Company News
Reed Exhibitions Signs Joint Venture with Triune Exhibitors Pvt. Ltd.

New Products
Brand Management Group Introduces KODAK Universal Backlit Glossy Film

EXHIBITOR News
EXHIBITOR Magazine's Portable/Modular Awards Now Accepting Entries

submit your news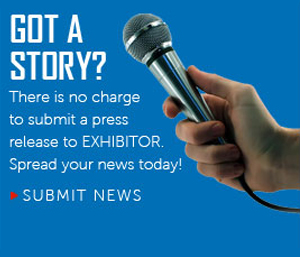 email newsletter
Company News
Experient Honors Suppliers of the Year, Experient Raises $4,500 for Hunger Relief
4/3/2014


Experient, the source for integrated meeting and event solutions, recognized two of its supplier partners with the 2013 Supplier of the Year award during the Experient annual conference in Las Vegas March 11-14.

Suppliers of the Year are chosen by a selection committee composed of representatives from across the company and nominated by Experient employees based on outstanding quality, value, service, integrity, innovation and delivery.

Chosen were Maggie Brown, National Sales Partner Intermediary Group Sales with Hilton Worldwide and Dan Sundt, Chief eXperience Officer at CXO Marketing.

"Maggie and Dan are top-notch professionals who have continually showcased the traits we look for in our best partners," said Scott Durkin, Experient Vice President, Partner Development. "It's having partners like them that enable Experient to deliver efficient events and provide the best event experiences in the industry. We feel fortunate to have them as teammates."

Brown was recognized for her excellent customer service, outstanding character and ability to effectively resolve challenges, as well as her unmatched work ethic and continued commitment to Experient staff and clients.

Sundt was chosen for his creativity and strategic thinking, as well as his longstanding commitment to excellence with both Experient client and strategic events. He helped Experient launch two of the most successful industry events, EnVision and e4, and continues to be an instrumental resource in the design and delivery of both each year.


Experient Gives Back to Nevada Community
Raises $4,500 for Hunger Relief

Experient, the source for integrated meeting and event solutions, raised $4,500 for the Three Square Food Bank during the Experient EnVision conference in Las Vegas March 11-14.

Three Square provides food assistance to the residents of the counties in Southern Nevada, and works with more than 600 Program Partners-which includes non-profit and faith-based organizations, schools, and after school and feeding sites. EnVision attendees gathered during the meeting's closing session to learn more about the organization, network with its representatives and have an opportunity to donate.

"We're thrilled to have partnered with Three Square this year to contribute to their efforts in feeding families in need," said Michael Guerriero, Division President, Event Management for Experient. "We appreciate all of the support of our industry partners, suppliers and team members in helping us make a difference for the numerous individuals in need in this community."

Each year, Experient partners with a selected organization in the host city of its annual meeting. Since EnVision began in 2008, Experient has generated thousands of dollars and scores of donated items for organizations in need in the host city in which the meeting took place.

For more information on how you can help Three Square Food Bank, visit threesquare.org.


About Experient
Experient, a Maritz Travel Company, leads the meetings & events industry as one of the best-known and most respected brands in the world. Its core offerings include event intelligence, attendance building, technological innovation, experiential enhancement, risk management & security, and revenue generation & cost savings for association, tradeshow and government clients. Experient employs professionals dedicated to fulfilling its vision of transforming business and people through the event experience by delivering leading-edge solutions in registration, housing, event planning and management, site sourcing, contract negotiation, mobile apps, lead retrieval, marketing and data management for meetings, conventions and exhibitions around the world. Visit www.experient-inc.com for more information.




Contact:


dana.norris@experient-inc.com







FIND IT - MARKETPLACE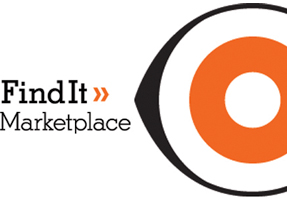 Photography

Vegas Image Sensation

Printing Services

McAdams Graphics, Inc.

Exhibit Program Management

The Booth MomŽ

Graphics - Large Format

Color Reflections Las Vegas

>> More Products