trending
EXHIBITORLIVE News
Impact XM Launches New Global Brand

EXHIBITORLIVE News
Nomadic Display Celebrates 40 Years of Service to the Trade Show Industry

EXHIBITORLIVE News
Expand International Introduces the Expand GrandFabric at EXHIBITORLIVE

EXHIBITORLIVE News
EXHIBITOR Magazine Announces 2015 Award Winners

EXHIBITORLIVE News
EXHIBITOR Magazine Partners with Pixe Social to Provide Smart Social Solutions at EXHIBITORLIVE

Venues & Destinations
Springfield, IL to Host Ten National Meetings and Events in 2015

EXHIBITORLIVE News
Alliance Tech to Exhibit Event Technology Solutions and Lead Conference Sessions at EXHIBITORLIVE

People
Dallas Market Center Announces Two Company Promotions

submit your news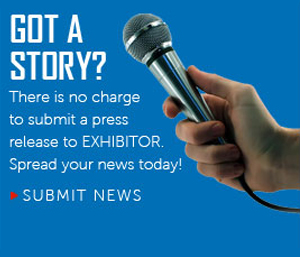 email newsletter
Company News, People
Dan Patterson Appointed President & CEO of Moss Inc.
4/10/2014


Effective April 4, 2014 Dan Patterson assumes the post of President & Chief Executive Officer of Moss Inc., headquartered in Elk Grove Village, IL. Charles J. Corsentino remains in the role of Chairman of Moss Inc.

Mr. Patterson will be responsible for the revenue and profit growth of Moss' four operating divisions: Moss Exhibits, Moss Retail, Moss Events and Moss Sports.

In November 2012, Mr. Corsentino recruited Mr. Patterson to serve as Executive Vice President, New Business Development & Chief Marketing Officer of Moss, and ultimately his successor.

"Dan has more than 25 years of extensive experience in the exhibit and event industry and has gained exceptional knowledge in managing the retail and sports divisions of Moss," Mr. Corsentino said. "The depth of Dan's qualifications and integrity bear out the fact that he is the perfect leader to take Moss to the next level in all of the markets it serves," he added.

"It's an exciting time of opportunity across all of our divisions. With Moss' unique position as the inventor of tension fabric and our leadership role in large format graphics, we're recognized as an experienced solutions provider and collaborative partner. Our focus on continuous innovation, high product quality and an unsurpassed level of customer service will continue to set Moss apart as the gold standard," Mr. Patterson said.


About Moss Inc.
With production facilities and headquarters in Elk Grove Village, IL, Moss has locations in Salt Lake City, UT, Berkeley, CA, New York/New Jersey and Las Vegas, NV. The inventor of tension fabric more than 30 years ago, Moss, Inc. is the world's premier provider of tension fabric manufacturing and large-format graphics, serving the exhibits, event, sports and retail markets. For more information, go to www.mossinc.com.




Contact:


mmarzan@mossinc.com


Related News
Moss Exhibits Introduces Several New Products at EXHIBITOR2014






FIND IT - MARKETPLACE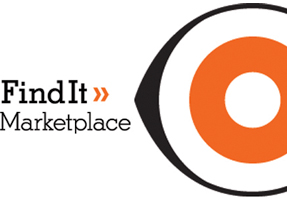 Exhibit Producers

Hill & Partners, Inc.

| | |
| --- | --- |
| | |

Banner Displays

OmniMax USA

Tabletop

Expogo Displays & Graphics, Inc.

>> More Products