trending
Company News
Access Healthcare Practice and biomedwoRx Announce Strategic Partnership

EXHIBITOR News
Marty Smith Certifies 14 in Lean Six Sigma Orange Belt Training for Trade Show Exhibitors

EXHIBITORLIVE News
EXHIBITORLIVE! Begins Next Chapter for Top-Rated EXHIBITOR Conference

New Products
XING EVENTS Introduces people2meet Tool by XING

Company News
Reed Exhibitions Signs Joint Venture with Triune Exhibitors Pvt. Ltd.

New Products
Brand Management Group Introduces KODAK Universal Backlit Glossy Film

EXHIBITOR News
EXHIBITOR Magazine's Portable/Modular Awards Now Accepting Entries

Shows & Events
Gaming Exhibits Grow by 30 Percent at the 2015 International CES

submit your news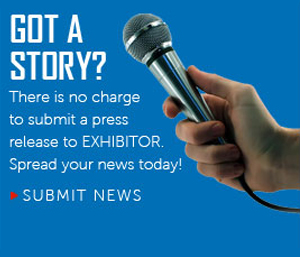 email newsletter
Company News, New Products
Expo Logic Introduces LeadPod Lead Retrieval Device
4/10/2014


Expo Logic continues to innovate lead retrieval, and its latest advance harnesses the power of mobile technology. Expo Logic is officially announcing LeadPod, available in the iTunes store now. LeadPod turns an iPhone into a lead retrieval device. LeadPod allows exhibitors to scan the barcode on an attendee's badge by taking advantage of the phone's camera.

Once acquired, the exhibitor has immediate access to the attendee's full contact information. The Exhibitor's leads automatically sync to Expo Logic's server. If an exhibitor does not have an iOS device or would rather not use his or her own device, Expo Logic has devices available to rent.

When you use the LeadPod the days of collecting business cards are a thing of the past. Exhibitors can now capture an attendee's information without worrying about misplacing a card or losing a piece of paper. Exhibitors are no longer restricted to lead acquisition from their booth. The LeadPod creates the ability to capture a leads information no matter where you might find yourself striking up a conversation.

The exhibitor can add notes and qualifiers to a lead like "hot prospect". They can even define their own qualifiers to better support their organization's workflow. For example, use qualifiers to assign a particular sales person to a lead, or capture which specific products the lead is most interested in. This type of customization vastly increases the value of the data the exhibitor collects.

The LeadPod app is available to download for free from the app store, but requires the purchase of a one-time license key, which can be obtained pre-show on Expo Logic's website or on-site at an Expo Logic sponsored event. The key also allows you to view and download your lead retrieval database from a password protected portal.

Mobile technology is exploding and Expo Logic is committed to staying ahead of the technology curve and providing our clients the best solutions available.


About Expo Logic
Expo Logic is based in East Norriton, PA (near Philadelphia) and works with organizations from coast to coast and across the globe. We've been in the trade show management business since 1979, evolving from World Wide Registration Systems to Expo Logic in 2002. We offer the fastest, most flexible registration service in the industry and have processed millions of registrations for thousands of organizations worldwide. But, we're proudly a boutique size company and develop lasting relationships with our clients built on trust.

We understand that events are the greatest annual revenue source for many organizations. Our tradeshow products, tools and services reflect over 30 years of listening to our clients and continuously developing and evolving solutions to meet exact needs. We listen to your goals and work with you to create a customized solution of tools, processes and technologies that make your job easier and your event a huge hit. We examine each individual situation and come up with the best answer, whether low tech or high tech, that makes the most sense.

When you work with Expo Logic, our team becomes a part of your event team. We do not hang out behind the scenes with headsets, but work on the front lines with you with an acute attention to detail. We want to alleviate stress and workload from our clients, and go above and beyond, doing what it takes to make your event a great success. Our success is judged by yours For more information, go to www.expologic.com or email Info@expologic.com.




Contact:


Info@expologic.com


Related News
Expo Logic Named to Inc. Magazine's 500|5000 list of America's Fastest-Growing Private Companies






FIND IT - MARKETPLACE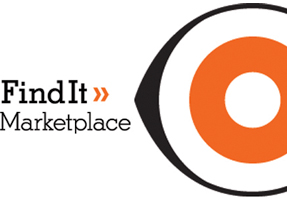 Banner Displays

Brandstand America Inc.

Software / Applications

TRAQ-IT Software

| | |
| --- | --- |
| | |

Exhibit Producers

MG Design Associates

>> More Products