trending
Company News
Access Healthcare Practice and biomedwoRx Announce Strategic Partnership

EXHIBITOR News
Marty Smith Certifies 14 in Lean Six Sigma Orange Belt Training for Trade Show Exhibitors

EXHIBITORLIVE News
EXHIBITORLIVE! Begins Next Chapter for Top-Rated EXHIBITOR Conference

New Products
XING EVENTS Introduces people2meet Tool by XING

Company News
Reed Exhibitions Signs Joint Venture with Triune Exhibitors Pvt. Ltd.

New Products
Brand Management Group Introduces KODAK Universal Backlit Glossy Film

EXHIBITOR News
EXHIBITOR Magazine's Portable/Modular Awards Now Accepting Entries

Company News
AEG Releases 2014 Sustainability Report and Shows Progress Toward 2020 Environmental Goals

submit your news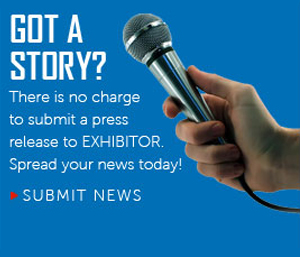 email newsletter
Company News
Exhibit Surveys White Paper Explores How Exhibitor Trends Impact Show Organizers
4/10/2014


Exhibit Surveys, Inc. announced that a new white paper, gEvolving Exhibitor Trends and their Impacts on Exhibition Organizersh, is now available on its web site.

This white paper explores how trends in exhibition value, corporate objectives, attendee quality, and content marketing offer opportunities for show organizers.

gCorporate executives acknowledge the importance of events, but it is now opportune for exhibition organizers to drive the nail home by ensuring that their events effectively deliver the demand generation and customer acquisition opportunities that are most valued by their exhibitors,h commented Jonathan gSkiph Cox, CEO and president, Exhibit Surveys Inc. who authored the paper. gThe improved knowledge of both attendee and exhibitor populations will enable organizers to serve each more effectively, perhaps opening the door to year]round content sharing between exhibitors and attendees, and cementing the organizerfs position as a B2B matchmaker.h

To download the free white paper, click http://bit.ly/1gvdTzL.


About Exhibit Surveys, Inc.
Exhibit Surveys, Inc. has specialized exclusively in conducting research, measurement and strategic consulting for the exhibition and event marketing industry for 51 years. The company has conducted primary research on more than 5,000 exhibitions and events and over 10,000 individual exhibits in all major segments of commerce on six continents.

Its clients represent all segments of the event industry, including exhibition organizers, exhibitors, private event organizers, suppliers, CVBs and convention facilities. For more information, follow Exhibit Surveys on Facebook, Twitter, LinkedIn, and visit www.exhibitsurveys.com or call 1.800.224.3170. To download free white papers, go to www.exhibitsurveys.com/whitepapers.




Contact:


marilyn@kronercommunications.com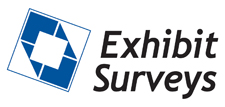 More information about Exhibit Surveys, Inc....
FIND IT - MARKETPLACE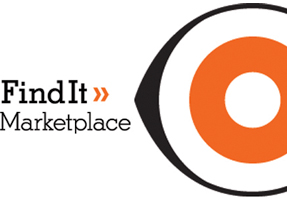 Standoffs

Gyford StandOff Systems®

Multi-Story Exhibits

FCP Free Space Mezzanines

| | |
| --- | --- |
| | |

| | |
| --- | --- |
| | |

>> More Products