trending
Company News
Access Healthcare Practice and biomedwoRx Announce Strategic Partnership

EXHIBITOR News
Marty Smith Certifies 14 in Lean Six Sigma Orange Belt Training for Trade Show Exhibitors

EXHIBITORLIVE News
EXHIBITORLIVE! Begins Next Chapter for Top-Rated EXHIBITOR Conference

New Products
XING EVENTS Introduces people2meet Tool by XING

Company News
Reed Exhibitions Signs Joint Venture with Triune Exhibitors Pvt. Ltd.

New Products
Brand Management Group Introduces KODAK Universal Backlit Glossy Film

EXHIBITOR News
EXHIBITOR Magazine's Portable/Modular Awards Now Accepting Entries

Company News
AEG Releases 2014 Sustainability Report and Shows Progress Toward 2020 Environmental Goals

submit your news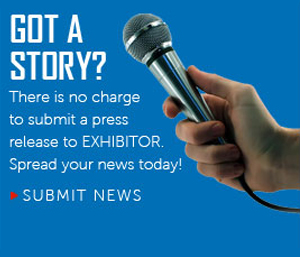 email newsletter
Company News, New Products
ExpoDisplays Launches Threads Fabric Exhibit System
4/10/2014


Alabama-based trade show exhibit manufacturer ExpoDisplays introduces Threads™ the easiest fabric exhibit system on the market. This revolutionary fabric product wears the term "ease of assembly" as comfortably as your favorite jacket. And the ultra-light weight frame is dressed the same way too…with a zipper. And what's easier than a zipper? Along with a tool free assembly on the frame, Threads™ rapid set up is the star of the runway.

The individual elements are covered on all 4 sides to allow for a 360 degree view of the graphics (www.expodisplays.com/threads/elements.php). The free form fabric system lends itself to true design freedom. Threads™ can easily be recreated for each show and works in all booth spaces. Threads™ and its complete line of elements can be viewed at www.expodisplays.com/threads.php.

The ease of assembly was tested within the ExpoDisplays Birmingham facility on April Fool's Day with a few tricks (www.youtube.com/watch?v=McMRJHlXoyY&list=UUbkvQ1p9tJH6Nv7C3Lwiv8A).


About ExpoDisplays
Founded in 1970, ExpoDisplays is one of the nation's leading display manufacturers with over 200 Distributors worldwide. Headquartered in Birmingham, AL, ExpoDisplays is a full service exhibit house. Services include exhibit and graphic design, fabrication, installation, storage and exhibit management. Unlike most exhibit houses that manufacture either custom exhibits or portable displays, ExpoDisplays manufactures both. This includes over a dozen lines of trade show exhibit products. www.expodisplays.com.




Contact:


terri@expodisplays.com


Related News
ExpoDisplays MultiQuad Rocks at EXHIBITOR2014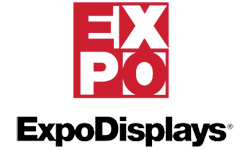 More information about ExpoDisplays...
FIND IT - MARKETPLACE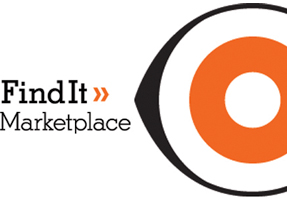 Flooring

The Inside Track

Lighting Products

Prism Trade Show Lighting

Cable Display Systems

Gyford StandOff Systems®

Interactive Multimedia

T1Visions

>> More Products