trending
Company News
Access Healthcare Practice and biomedwoRx Announce Strategic Partnership

EXHIBITOR News
Marty Smith Certifies 14 in Lean Six Sigma Orange Belt Training for Trade Show Exhibitors

EXHIBITORLIVE News
EXHIBITORLIVE! Begins Next Chapter for Top-Rated EXHIBITOR Conference

New Products
XING EVENTS Introduces people2meet Tool by XING

Company News
Reed Exhibitions Signs Joint Venture with Triune Exhibitors Pvt. Ltd.

New Products
Brand Management Group Introduces KODAK Universal Backlit Glossy Film

EXHIBITOR News
EXHIBITOR Magazine's Portable/Modular Awards Now Accepting Entries

Company News
AEG Releases 2014 Sustainability Report and Shows Progress Toward 2020 Environmental Goals

submit your news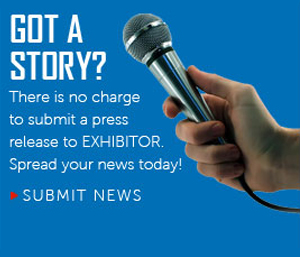 email newsletter
Company News
AMR Group Joins International Exhibition Logistics Association
4/10/2014


Globally recognized exhibition shipping provider AMR Group, Inc. announced today that it has been inducted into I.E.L.A. (International Exhibition Logistics Association) a professional association dedicated to international exhibition and event logistics with members from 47 countries worldwide.

AMR Group president Chris Ray says "acceptance to I.E.L.A. reflects AMR Group's dedication to international shipping for the exhibits and events industry now and into the future. We are proud to be members."


About AMR Group, Inc.
AMR Group, Inc was founded on the idea of providing the very best support to the exhibitions and events industry in a reliable and trustworthy fashion. The staff has over 35 years' experience helping show organizers, pavilion organizers, exhibit builders and exhibiting companies fulfill the need for reliable, knowledgeable and trustworthy logistics services on a global scale. Being a family owned company creating customized solutions for each client helps AMR Group stand apart from the competition. Reliable exhibition logistics service there passion. For more information visit www.amrworldwide.com.

About I.E.L.A.
The International Exhibition Logistics Association (IELA) is a worldwide trade association dedicated to enhancing the professionalism of the transportation logistics and freight handling segments of the exhibition & event industry. The organization's strict entry requirements focusing on exhibition & event expertise assure the highest level of quality service. Its members are recognized as the industry leaders and niche providers in their own communities or regions as well as around the globe. For more information visit www.iela.org.

To learn more about these two organizations, please contact Meredith Freeman, Media Relations, 4495 West Hacienda Ave, Suite 4, Las Vegas, NV 89118, Tel: +1 702 800 6385, Fax: +1 702 879 7069.




Contact:


info@amrworldwide.com







FIND IT - MARKETPLACE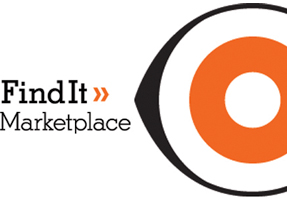 Promotional Products

Bagmasters, Division of Majestic Marketing Inc.

Exhibit Producers

Structure Exhibits

| | |
| --- | --- |
| | |

Staffing

ShowMax Marketing

>> More Products