trending
Company News
Access Healthcare Practice and biomedwoRx Announce Strategic Partnership

EXHIBITOR News
Marty Smith Certifies 14 in Lean Six Sigma Orange Belt Training for Trade Show Exhibitors

EXHIBITORLIVE News
EXHIBITORLIVE! Begins Next Chapter for Top-Rated EXHIBITOR Conference

New Products
XING EVENTS Introduces people2meet Tool by XING

Shows & Events
Gaming Exhibits Grow by 30 Percent at the 2015 International CES

Company News
Reed Exhibitions Signs Joint Venture with Triune Exhibitors Pvt. Ltd.

New Products
Brand Management Group Introduces KODAK Universal Backlit Glossy Film

EXHIBITOR News
EXHIBITOR Magazine's Portable/Modular Awards Now Accepting Entries

submit your news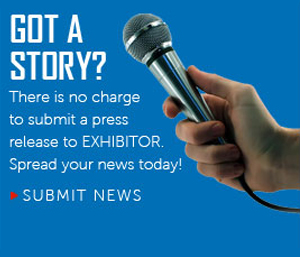 email newsletter
Company News, Shows & Events
Pioneer Professional Audio Partners with DSA Design at PLASA 2013
4/17/2014


Working with DSA Design, Pioneer Professional Audio made a memorable entry into the world of Pro Audio at PLASA 2013 in the UK.

Pioneer Pro Audio focus entirely on the professional audio industry and provide premium speakers for many of the top nightclubs across the world – from Tokyo to Ibiza. Music has never sounded so good with Pioneer's unique technologies producing a new, immersive sound. At PLASA 2013 in London, Pioneer, in conjunction with DSA Design, launched two new speaker ranges overseen by Pioneer's audio specialist Alex Barrand. This new sound is very different from others on the market, enveloping clubbers rather than simply emitting strong base vibrations. Press activity ensured there was significant anticipation from the professional contingent and expectations were high.

Tania Lee, European Marketing Executive, says, "We knew we wanted to make a real impact at the show, generating interest and ultimately building a network of key European Distributors. Whilst the stand was a key part of that objective we needed an integrated approach, linking all of the elements. DSA Design offered just what we needed. We wanted something experiential and memorable that would show a significant return on our investment."

So, this wasn't just a case of building a superb stand, like so many do. It was so much more. It was a DSA Design project that called upon Marketing, Brand knowledge and insight, commercial experience, technology and know-how. It was about creating a lasting experience for delegates and clients, as well as an event to recruit partners across Europe and possibly further afield. It had significant commercial expectation.

The Pioneer Pro Audio launch required a sleek, professional, contemporary stand, reinforcing the strong brand attributes relating to the products and Pioneer Pro Audio. Using the brand colours of black and gold and creating a boutique intimate space where graphics and product depicted the new speakers, an effective space was developed.

The campaign had many elements, from branded collateral, banners, branded clothing for stand personnel, to an app for data-collection to planning and running a VIP Afterparty. Press activity was built into the campaign as was technology to streamline process, such as regular communication, reminders and data capture.

So, you build a great stand, then what? Working closely with Pioneer Marketing Management DSA Design devised a "Nightclub" theme which was to be reflected throughout all stages of marketing and all associated collateral. From the initial development of a branded microsite, (to capture key delegate information and insights even before the show had started), to email invitations to a VIP After Party, DSA Design initiated communication with audio specialists across Europe, touching professionals in over 20 countries. It was the beginning of some key client/partner relationships.

The "VIP Afterparty" was organised, with a slick doorman, club furniture, special effect lighting and private bar. Screens and the Pioneer Professional Audio equipment added to the ambience and the new "immersive" sound from the latest Pioneer technology rocked through the room. Pioneer Pro Audio management rubbed shoulders and shared a drink with international press, audio specialists and consumers.

The results were outstanding: a unique and comprehensive database was created, starting well in advance of the exhibition. Over 700 key targets left personal and other information. The campaign was linked and themed throughout, reinforcing brand, messaging and imagery. Press activity was high, with over 10 international journalists attending and many articles subsequently produced. 400 plus people attended the VIP After Party to listen to the products in situ. All collateral was branded, from clothing, to graphics, to beers and giveaways using corporate branding, logo and colours. Digital and traditional marketing techniques supported the Exhibition creating an experiential, memorable Pioneer Pro Audio Campaign. Pioneer also recruited their quota of European distributors.

Which all goes to show that it's not just about the show … it's about seizing the many opportunities that are available to an Exhibitor before, during and after the show.


About DSA Design
DSA Design are international exhibitions, events and marketing specialists, based in Stratford Upon Avon in the U.K. Working with many large global clients they help ensure the best possible return on investment and seize the many opportunities available. For more information, go to www.dsadesign.co.uk.




Contact:


Aurelie.Vitre@dsadesign.co.uk


Related News
DSA Design Wins Three New Contracts






FIND IT - MARKETPLACE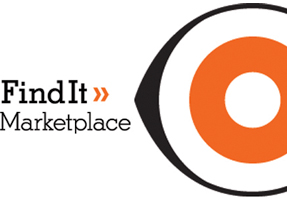 Exhibit Program Management

The Booth Mom®

Modular Exhibit Systems

Aluvision Inc.

Exhibit Producers

ProExhibits

Flooring

Tradeshowfloors.c

om

>> More Products