trending
Company News
Access Healthcare Practice and biomedwoRx Announce Strategic Partnership

EXHIBITOR News
Marty Smith Certifies 14 in Lean Six Sigma Orange Belt Training for Trade Show Exhibitors

EXHIBITORLIVE News
EXHIBITORLIVE! Begins Next Chapter for Top-Rated EXHIBITOR Conference

New Products
XING EVENTS Introduces people2meet Tool by XING

Company News
Reed Exhibitions Signs Joint Venture with Triune Exhibitors Pvt. Ltd.

Shows & Events
Gaming Exhibits Grow by 30 Percent at the 2015 International CES

New Products
Brand Management Group Introduces KODAK Universal Backlit Glossy Film

EXHIBITOR News
EXHIBITOR Magazine's Portable/Modular Awards Now Accepting Entries

submit your news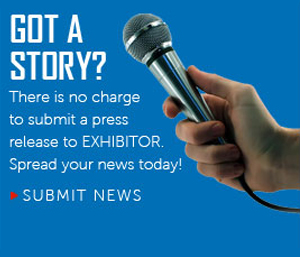 email newsletter
Company News, Shows & Events
IAEE Launches CultureCreation
4/17/2014


In conjunction with its Midwestern Chapter, the International Association of Exhibitions and Events™ (IAEE) is launching CultureCreation – its newest education offering to be held 5 June 2014 in Chicago, Ill.

IAEE has designed this one-day workshop to teach participants how to build a workplace culture of trust, innovation, and productivity using The Great Place to Work Giftwork® approach where everyday tasks, often seen as obligations, become opportunities to build trust within a company's teams - as well as with its customers.

"We are proud to be at the forefront of this very unique concept," says IAEE President and CEO David DuBois, CMP, CAE, FASAE, CTA. "Exhibitions and events thrive on teamwork, which is the backbone of our industry. The knowledge gained from this program will serve as a huge benefit for those who want to excel in the face-to-face business environment and create their own personalized cultures."

CultureCreation's program will include these key areas of focus:

• A participatory articulation of the benefits of creating a great workplace
• Assessment of individual behaviors as contributions to building and sustaining a great workplace
• Training on the Giftwork model for fostering trust in the work group and with customers
• Insights from, and Q&A with, leaders from across the exhibitions and events industry
• Videos and examples from the best companies

About the Facilitators
Sarah Cooke, associate vice president & managing consultant at Great Place to Work® Institute, is recognized across several industries for excellence as a consultant, entrepreneur, coach and people leader. In addition to passion for sustainable organizations, she brings business acumen and "real world" practicality to workplace culture transformation.

Nate Butki, MA, MBA, SPHR, senior vice president of Client Services with the Great Place to Work® Institute, supports a team of the most talented and passionate people on the planet helping organizations of all sizes create and sustain their great workplace culture. He is a self-professed client fanatic serving as executive lead on key accounts bringing extensive knowledge of leadership, organizational change, talent management and best company practices to support client outcomes.

Participants will receive six continuing education units (CEUs) upon completion of the program. For more information, go to www.iaee.com/events--education/culture-creation.


About IAEE
Trusted since 1928, IAEE provides quality and value to its members through leadership, service, education and strong relationships. IAEE is the largest association of the exhibitions and events industry in the world, with a membership of show organizers, exhibitors and exhibition suppliers. Organizers of more than 20,000 exhibitions and buyer-seller events around the world are members of IAEE, and the organization advocates and promotes the awareness of face-to-face exhibitions and events as the primary medium for business development and growth. IAEE provides relevant, timely and innovative education to its members and the industry IAEE recognizes its strategic partners: American Airlines, Anaheim Orange County Visitor & Convention Bureau, BearCom, Mexico Tourism Board, New Orleans Morial Convention Center, New Orleans Convention & Visitors Bureau, Orange County Convention Center, San Antonio Convention & Visitors Bureau, Visit Baltimore, Visit Orlando and VoiceLogic. Visit www.iaee.com for more information.




Contact:


mtucker@iaee.com


Related News
IAEE Launches Inaugural Exhibitions Day 2014 on Capitol Hill






FIND IT - MARKETPLACE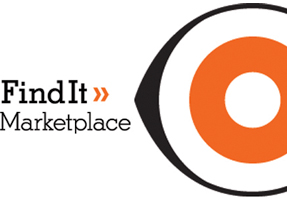 Furniture

Angles on Design, Inc.

Event Marketing

Live Marketing

Banner Displays

Orbus Exhibit & Display Group

Audiovisual Equipment

AV Dimensions, Inc.

>> More Products