trending
Company News
Access Healthcare Practice and biomedwoRx Announce Strategic Partnership

EXHIBITOR News
Marty Smith Certifies 14 in Lean Six Sigma Orange Belt Training for Trade Show Exhibitors

EXHIBITORLIVE News
EXHIBITORLIVE! Begins Next Chapter for Top-Rated EXHIBITOR Conference

New Products
XING EVENTS Introduces people2meet Tool by XING

Shows & Events
Gaming Exhibits Grow by 30 Percent at the 2015 International CES

Company News
Reed Exhibitions Signs Joint Venture with Triune Exhibitors Pvt. Ltd.

New Products
Brand Management Group Introduces KODAK Universal Backlit Glossy Film

EXHIBITOR News
EXHIBITOR Magazine's Portable/Modular Awards Now Accepting Entries

submit your news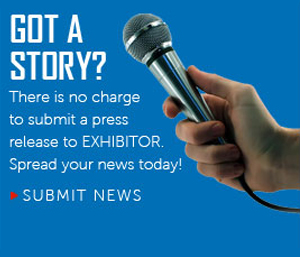 email newsletter
Awards, Company News, People
Tom Bowman Named Finalist for Sustainable Business Award
4/17/2014


Tom Bowman, green business consultant and author of The Green Edge, has been named a finalist for the Sustainable Business Council's (SBC) third annual Sustainable Business Award in the Best Public Advocate category.

SBC's panel of four judges is made up of executives with organizations that are recognized leaders in political and environmental strategy, and regulatory policy development and advocacy. Judges will select a winner from the field of five candidates whose public advocacy work to promote sustainability has had broad impact while he or she is simultaneously engaged in Southern California's sustainable business community. "Tom Bowman's efforts as a sustainability advocate and his work to engage more businesses in green solutions typify the level of commitment of all of our award finalists," says Laura Berland-Shane, SBC Co-founding Board of Directors Member and Event Chair of the SBC Industry Achievement Awards.

Bowman says it is an honor to be named as a finalist in a field of standout sustainability advocates. "Public engagement in climate response must include making businesses more sustainable. In fact, the ripple effect of going green at work will galvanize the public around a collective goal and drive real change," says Bowman.

The award winner will be announced on April 22nd at the SBC's Industry Achievement Awards in Santa Monica. For more information about the awards, go to www.sustainablebc.org.


About Tom Bowman
Tom Bowman is founder and CEO of Bowman Change, Inc., a consultancy dedicated to helping organizations reap the benefits of working with purpose—making social issues and environmental change central to their missions. Bowman received the international Green Good Design award in 2010 and is the chair of the Exhibitor Designer and Producer Association (EDPA) Sustainable Exhibit Leadership Committee. The company he founded in 1988, Bowman Design Group, received an inaugural Cool California Small Business of the Year award and is the first marketing communications firm in the U.S. to receive sustainability certification under the APEX/ASTM (U.S.) and FAMAB (German) industry standards. Bowman is the author of The Green Edge and writes a monthly "Ask Mr. Green" column for EXHIBITOR Online. Contact Mr. Bowman at 562-494-3400 or www.TomBowman.com.




Contact:


tom@tombowman.com


Related News
Tom Bowman and Jeff Chase Tell Meeting Planners How to Make Green Choices






FIND IT - MARKETPLACE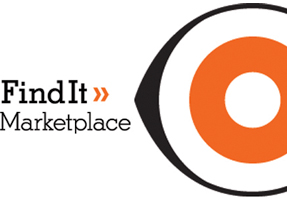 Exhibit Producers

Lynch Exhibits

Pop-Up

Brandstand America Inc.

Fasteners

Display Innovations

Audiovisual Equipment

NMR Events

>> More Products