trending
Company News
Access Healthcare Practice and biomedwoRx Announce Strategic Partnership

EXHIBITOR News
Marty Smith Certifies 14 in Lean Six Sigma Orange Belt Training for Trade Show Exhibitors

EXHIBITORLIVE News
EXHIBITORLIVE! Begins Next Chapter for Top-Rated EXHIBITOR Conference

New Products
XING EVENTS Introduces people2meet Tool by XING

Company News
Reed Exhibitions Signs Joint Venture with Triune Exhibitors Pvt. Ltd.

Shows & Events
Gaming Exhibits Grow by 30 Percent at the 2015 International CES

New Products
Brand Management Group Introduces KODAK Universal Backlit Glossy Film

EXHIBITOR News
EXHIBITOR Magazine's Portable/Modular Awards Now Accepting Entries

submit your news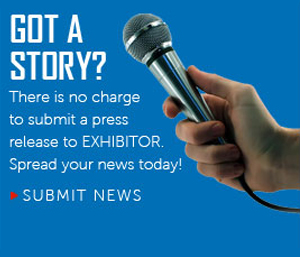 email newsletter
Company News, Shows & Events
Reed Sinopharm Exhibitions and Chinese Stomatological Association Co-host the China Dental Show
4/17/2014


China is considered a hotbed of growth for the global dental business. In recent years, consumers have become more conscious of their dental health, many of whom now consider orthodontic treatment to improve their appearance and self-image according to a study.

"The dental implant business has tremendously grown in the last few years. Our members need to seize opportunities whenever they can and to catch up quickly with the latest technologies available in the world," said Mr. Wang Xing, Chairman of the Chinese Stomatological Association (CSA). "Visitors will get instant access to new innovative products and brands that will be presented in China Dental Show-CDS."

The China Dental Show (www.chinadentalshow.com) is the most focused dental industry event in China. Showcasing more than 10,000 products and solutions from 500 vendors from across China and overseas, CDS will offer visitors the opportunity to check out the latest innovations and meet face-to-face with key industry players. The event, co-hosted by the CSA and Reed Sinopharm Exhibitions, will be held at the Shanghai Everbright Convention & Exhibition Center from 25 to 28 September 2014.

Last year's show attracted nearly 20,000 professionals in stomatological medicine. This year, several hot industry topics will be discussed at the fair to help the more than 15,000 CSA members meet their diverse requirements. These include:
**Tissue Regeneration in Dental Implantology
**Esthetic Implantological Treatment of Complex Cases
**Prosthetic Options for the Expanded Edentulous Space in the Aesthetic Zone
**Cleft Lip and Palate Surgery and Orthodontic Treatment
**Dental Implant Complications – Etiology, Prevention and Treatment
**Restoration – Implantology
**Interdisciplinary Hot Topics Among Endodontics, Periodontics and Prosthodontics

"China's dental industry is expected to grow five-fold in the next five years with a market value of more than RMB3 billion for the dental implant business," said Mr. Li Chao, the Medical Business Unit Director of Reed Sinopharm Exhibitions.

Over the years, the show has graced various Chinese cities, has established a good network of exhibitors and buyers, and has gained a deep understanding of China's dental market.

"Reed Sinopharm Exhibitions' extended network in the vertical medical industry creates a synergy between the dental and medical industries," Mr. Li added. "About 90% of China's hospital department heads and procurement chiefs representing more than 300 dental and general hospitals in China attend the CDS and CSA Annual Meeting each year. This says a lot about the significance and effectiveness of our events to the dental and medical business. There is no better way to catch opportunities in China's growing dental business than through CDS."

About The Chinese Stomatological Association (www.cndent.com/site/html/English)
The Chinese Stomatological Association (CSA) is a national academic voluntary non-profit organisation of scientific and clinical practitioners in stomatology, as well as enterprises and institutions and social organisations relevant to stomatology. Together they are the link and bridge between the government and the scientific and clinical community of stomatology, and are also the social force developing the stomatological science for China. The CSA is the only first-grade national stomatological academic society registered at the Department of Civil Affairs, which is under the supervision of the Ministry of Health. CSA is dedicated to the dental industry in China, running 21 sub-societies and 3 sub-committees, which covers all the dental-related specialties. Over 1,000 leading dentists from all over the world are serving as board members and councilors of these committees and they represent the highest level in academic research and technical skills. The Association was founded on 07 November 1996, formerly known as the Oral Science Society of Chinese Medical Association, which was established in 1951.

About Reed Sinopharm Exhibitions (http://en.reed-sinopharm.com)
Reed Sinopharm Exhibitions (RSE) is China's leading pharmaceutical healthcare exhibition and conference organiser, committed to fostering world-class business events platforms that attract and work with the best pharmaceutical and healthcare enterprises in the industry. With strong roots in both pharmaceutical/healthcare and events management, our vision is to help align industry with favourable government policies and global trends that promise a 'golden age' for China's industry over the coming decades. Reed Sinopharm Exhibitions is a joint venture between the Chinese market's largest pharmaceutical and healthcare industry group – Sinopharm Group, and world leading event organiser – Reed Exhibitions. A perfect combined expertise, like two best grafted saplings that create a unique and fruitful tree and make the strongest and most resilient partner for businesses with a vision to achieve world-leading status.

About Sinopharm Group (http://sinopharm.todayir.com/html/index.php)
Established in 1998, Sinopharm Group is now the largest pharmaceutical state owned organisation in China. The group covers the entire vertical pharmaceutical industry from R & D to the distribution throughout China and its 10 operational subsidiaries in 4 continents. With proven growth track record between 2003 and 2012, Sinopharm Group is the first enterprise of its kind to enter the world's top 500 Chinese pharmaceutical companies, and is ranked 10th in the list of global pharmaceutical companies.

About Reed Exhibitions (www.reedexpo.com)
Reed Exhibitions is the world's leading event organizer with 500 events in 40 countries and an unrivalled network of offices and international sales promoters at its disposal. Reed Exhibitions' portfolio of exhibition and conferences serves 43 industry sectors across the Americas, Europe, the Middle East and Asia Pacific. In 2013, six million participants attended Reed Exhibitions' events globally.




Contact:


yao.liu@reedsinopharm.com.


Related News
Reed Exhibitions Greater China Announces Scholarship Opportunity for 50 University Students






FIND IT - MARKETPLACE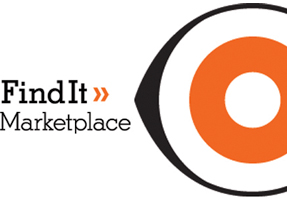 Exhibit Producers

Reveal Marketing Group, Inc.

Banner Displays

Orbus Exhibit & Display Group

Lighting

Light Source Inc.

Banner Displays

Brandstand America Inc.

>> More Products