trending
Company News
Access Healthcare Practice and biomedwoRx Announce Strategic Partnership

EXHIBITOR News
Marty Smith Certifies 14 in Lean Six Sigma Orange Belt Training for Trade Show Exhibitors

EXHIBITORLIVE News
EXHIBITORLIVE! Begins Next Chapter for Top-Rated EXHIBITOR Conference

New Products
XING EVENTS Introduces people2meet Tool by XING

Shows & Events
Gaming Exhibits Grow by 30 Percent at the 2015 International CES

Company News
Reed Exhibitions Signs Joint Venture with Triune Exhibitors Pvt. Ltd.

New Products
Brand Management Group Introduces KODAK Universal Backlit Glossy Film

EXHIBITOR News
EXHIBITOR Magazine's Portable/Modular Awards Now Accepting Entries

submit your news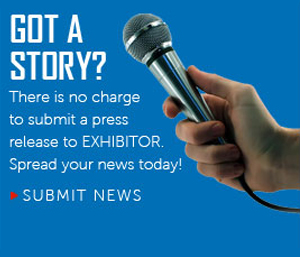 email newsletter
Company News, New Products
Orbus Exhibit & Display Group's Hopup Receives Top Product of 2014 Award
5/1/2014


Orbus Exhibit & Display Group™ announces that is has been awarded one of the Seventh Annual Wide Format Imaging 2014 Reader's Choice Top Products Awards for its Hopup™ tension fabric display system. Voting on Top Products ran January 1st through March 3rd, 2014.

Wide Format Imaging awarded Orbus' Hopup display system as a top product of 2014. The Hopup features a lightweight anodized silver frame and pre-attached fabric graphics. It sets up in less than five minutes, and is extremely portable and convenient. Orbus introduced eight new additions to its Hopup line in January 2014; the accessory kits which accent the Hopup frame with counters, literature racks or monitor mounts. With a large visible graphic area, the Hopup is a perfect and versatile quick backwall or display system.

"We are thankful and grateful to have been nominated for the award and of course to win," said Giles Douglas, President and CEO of Orbus Exhibit & Display Group. "The Hopup is a great display solution and is one of many tension fabric displays we offer."

Wide Format Imaging's Reader's Choice Top Products Awards included products and services from exhibit and display suppliers from a wide range of categories, from banner stands and displays to cutters and routers to wide format printers. Voting was opened up to print service providers worldwide, allowing them to vote for products that enabled their success in 2013 and nominate them as a "Top Product". Voting was completed through online ballots, continuing through March 3rd, 2014. Awards in each category were presented at the 2014 International Sign Association Show in Orlando in April, and featured in the April issue of Wide Format Imaging.

Orbus Exhibit & Display Group prides itself as being the trade's "one-stop-shop" for clients for everything displays – from portable signs and display products to custom solutions.


About Orbus Exhibit & Display Group
Orbus Exhibit & Display Group is a market-leading, privately owned group of companies that specialize in the manufacture and trade only supply of portable modular and custom modular, exhibit and display products, graphics and solutions. Companies and brands within the group include Orbus365, SignPro Systems, Origin and Nimlok. For more information, go to www.orbuscompany.com.




Contact:


kaylinj@orbuscompany.com


Related News
Orbus Exhibit & Display Group Adds 25 New Staff in Q1 of 2014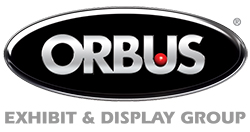 More information about Orbus Exhibit & Display Group...
FIND IT - MARKETPLACE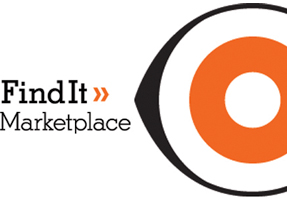 Exhibit Producers

Blue Sky Exhibits

Modular Exhibit Systems

Orbus Exhibit & Display Group

Lead Retrieval

ShowMax Marketing

Exhibit Producers

Excalibur Exhibits

>> More Products