trending
Company News
Access Healthcare Practice and biomedwoRx Announce Strategic Partnership

EXHIBITOR News
Marty Smith Certifies 14 in Lean Six Sigma Orange Belt Training for Trade Show Exhibitors

EXHIBITORLIVE News
EXHIBITORLIVE! Begins Next Chapter for Top-Rated EXHIBITOR Conference

New Products
XING EVENTS Introduces people2meet Tool by XING

Company News
Reed Exhibitions Signs Joint Venture with Triune Exhibitors Pvt. Ltd.

New Products
Brand Management Group Introduces KODAK Universal Backlit Glossy Film

Shows & Events
Gaming Exhibits Grow by 30 Percent at the 2015 International CES

EXHIBITOR News
EXHIBITOR Magazine's Portable/Modular Awards Now Accepting Entries

submit your news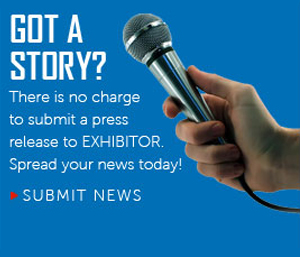 email newsletter
Company News
MVP Interactive to Develop Interactive Campaigns at Trade Shows and Industry Events
5/1/2014


MVP Interactive announced that it will begin a focused effort to develop interactive campaigns for companies exhibiting at major industry events and trade shows, with products such as its MorphingStation and Interactive Gaming Wall as the centerpieces of campaigns.

Until recently, MVP Interactive had been exclusively focused on developing interactive experiences for fans at sporting venues around the country. The company has deployed its MorphingStation at NBA All‐Star games, Philadelphia Eagles football games and for the Major League Soccer's Houston Dynamo. Earlier this year, Tadano America Corporation approached MVP with a request to customize a MorphingStation for their exhibition booth at ConExpo, one of largest construction trade shows in the world held recently in Las Vegas. The campaign was a success, helping in capturing the attention of passerbys at the extremely busy event.

"Our experience at ConExpo strongly suggests that there is a market for interactive campaigns at industry events, where competition for attention is fierce," said James Giglio, founder and CEO of MVP Interactive. "Without losing sight of the momentum we continue to enjoy in sports, it is hard to ignore the excitement and success of the Tadano experience and we will now look to develop similar campaigns for other companies seeking to set themselves apart at similar venues."

MVP's MorphingStation is a free‐standing kiosk with a technology enabled 55" high definition screen that can be placed in any location, indoor or outdoor, with customizable experiences designed to attract, engage and entertain. At Tadano's ConExpo exhibition booth, visitors who agreed to have their badges scanned and answer a few pre‐qualification questions had their picture taken and saw themselves transformed into a virtual bobble head doll dressed as a Tadano construction worker.

MVP will be developing its next industry event campaign for Triple Five Worldwide at the ICSC Global Retail Real Estate Convention in Las Vegas May 18‐20.


About MVP Interactive
MVP Interactive, headquartered in Philadelphia, is a marketing and technology company that specializes in creating unique and interactive in‐venue experiences for audiences while at the same time enabling brands to more deeply connect and engage consumers. MVP's core in‐venue products are its patented MorphingStations™ and Gaming Wall. MVP also provides customized direct fan marketing services through its P2F (Player‐to‐Fan) service that enables teams to send customized messages to season ticket subscribers. MVP Interactive is financially backed by Seven Crowns USA and has received commitments from Ben Franklin Technology Partners of Southeastern Pennsylvania. For more information, visit www.mvp-interactive.com.




Contact:


gkalish@gkcomms.com







FIND IT - MARKETPLACE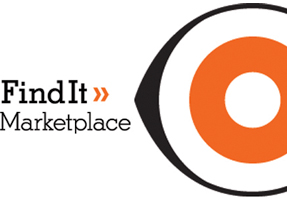 Designers

Technik Creative - Tom Frisby

Publications

EXHIBITOR Magazine

Modular Exhibit Systems

Skyline Exhibits

Tabletop

Brandstand America Inc.

>> More Products