trending
Company News
Access Healthcare Practice and biomedwoRx Announce Strategic Partnership

EXHIBITOR News
Marty Smith Certifies 14 in Lean Six Sigma Orange Belt Training for Trade Show Exhibitors

EXHIBITORLIVE News
EXHIBITORLIVE! Begins Next Chapter for Top-Rated EXHIBITOR Conference

New Products
XING EVENTS Introduces people2meet Tool by XING

Company News
Reed Exhibitions Signs Joint Venture with Triune Exhibitors Pvt. Ltd.

New Products
Brand Management Group Introduces KODAK Universal Backlit Glossy Film

Shows & Events
Gaming Exhibits Grow by 30 Percent at the 2015 International CES

EXHIBITOR News
EXHIBITOR Magazine's Portable/Modular Awards Now Accepting Entries

submit your news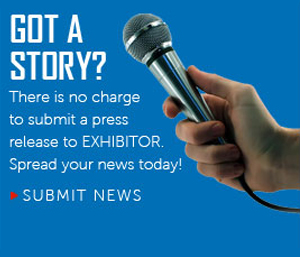 email newsletter
Company News, People
Shepard Exposition Services Expands Staff in Recently Acquired Arizona Operations
5/1/2014


Shepard Exposition Services is moving fast to grow its recently acquired operations in the Phoenix and Tucson markets by adding two new National Sales Managers in Phoenix - Ryan Taffe and Georgina Zizzo.

Ryan Taffe's 12 years of sales experience is complemented by his rich event management experience, having produced events like the Waste Management Phoenix Open, The Barrett Jackson Auto Auction and the NASCAR Subway Fresh Fit 500 in Phoenix. Ryan comes to Shepard after 6 six years with Coca-Cola Refreshments where he served as Market Development Manager. Ryan has resided in Phoenix for the past 18 years and received his MBA from the University of Phoenix.

Georgina Zizzo brings 18 years of experience from the hospitality industry working to develop long-term relationships and create innovative solutions which helped her clients set themselves apart from their competition. Her most recent position was with the Venetian/Palazzo in Las Vegas as National Sales Manager where she specialized in the Insurance/Financial and IT vertical markets.

"Ryan's event management experience, marketing acumen and keen focus on developing successful business solutions will be a tremendous asset to both our company and customers," says Richard Maples, Shepard's EVP of Sales. Maurya Palmer, Shepard's Vice President and General Manager of Shepard's Arizona operations adds, "Gina's knowledge of the Southwest market and her dedication to superior customer service and creativity will help provide our growing client base with the unparalleled levels of service we deliver each and every day around the country."


About Shepard Exposition Services
Founded in Atlanta in 1905, Shepard Exposition Services is a leader in the event services industry. Today, the privately held firm operates in 10 U.S. markets. Thanks to groundbreaking initiatives such as the Customer Concierge Program, the Custom Order Matrix, and other customer-focused innovations, Shepard creates a unique customer-centric experience for their customers: The YOU Experience! Please visit www.shepardes.com for more information or to connect with Shepard Exposition Services on Twitter, Facebook and LinkedIn.




Contact:


randerson@shepardes.com


Related News
Amy Colbert Joins Shepard Exposition Services in Orlando






FIND IT - MARKETPLACE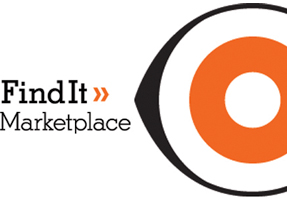 Modular Exhibit Systems

Orbus Exhibit & Display Group

| | |
| --- | --- |
| | |

Modular Exhibit Systems

The Exhibit Pro, Inc.

Exhibit Producers

MG Design Associates

>> More Products