trending
Company News
Access Healthcare Practice and biomedwoRx Announce Strategic Partnership

EXHIBITOR News
Marty Smith Certifies 14 in Lean Six Sigma Orange Belt Training for Trade Show Exhibitors

EXHIBITORLIVE News
EXHIBITORLIVE! Begins Next Chapter for Top-Rated EXHIBITOR Conference

New Products
XING EVENTS Introduces people2meet Tool by XING

Company News
Reed Exhibitions Signs Joint Venture with Triune Exhibitors Pvt. Ltd.

New Products
Brand Management Group Introduces KODAK Universal Backlit Glossy Film

Shows & Events
Gaming Exhibits Grow by 30 Percent at the 2015 International CES

EXHIBITOR News
EXHIBITOR Magazine's Portable/Modular Awards Now Accepting Entries

submit your news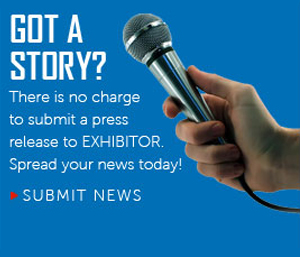 email newsletter
Awards, Company News
Excalibur Exhibits Recognized as One of the 'Top Businesses in America' by DiversityBusiness.com
5/1/2014


Excalibur Exhibits is proud to be selected as one of the "Top Businesses in America" for 2014 in the "Top 100 Women Owned businesses in the U.S" category.

This accolade from DiversityBusiness.com, the nation's leading multicultural business website, is a reflection of Excalibur Exhibit's overall forward thinking, leadership and economic accomplishments.

"I'm flattered to be chosen as a leading entrepreneur and to join the ranks of other entrepreneurial leaders across the U.S.," "said Peggy Swords, President and Founder of Excalibur Exhibits. "In a world of large corporations, it's truly wonderful to see the tremendous achievements and impact of America's privately held companies. We are certainly proud to be among this group and named a Top Business recipient."

The "Top Businesses" are determined by a selection committee, who evaluates the eligibility for all submissions in each of the award categories. The selection committee based their decision on a set of criteria which includes: reviewing each entrant's business profile, website and gross annual sales submitted.


About Excalibur Exhibits
Excalibur Exhibits is a Houston, Texas-based company that specializes in face-to-face marketing solutions for all types of 3-D environments such as tradeshows, exhibitions, corporate events, conferences, seminars, meetings, recruitment events, and permanent installations. From award-winning design and tradeshow management, to client appreciation events and unique promotional campaigns, Excalibur Exhibits creates memorable environments that make a big impact. For more information, visit www.excaliburexhibits.com.




Contact:


pswords@excaliburexhibits.com


Related News
Excalibur Exhibits Recognized by Houston Business Journal, Inc. 5000 and NABR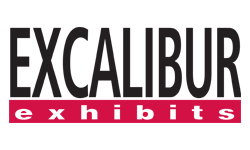 More information about Excalibur Exhibits...
FIND IT - MARKETPLACE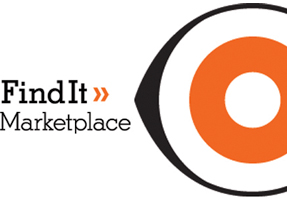 Fabric Architecture

Origin, a division of Orbus Exhibit & Display Group

In-line Systems

Tiger Presentations

Promotional Products

Bagmasters, Division of Majestic Marketing Inc.

Exhibit Producers

Structure Exhibits

>> More Products