trending
Company News
Access Healthcare Practice and biomedwoRx Announce Strategic Partnership

EXHIBITOR News
Marty Smith Certifies 14 in Lean Six Sigma Orange Belt Training for Trade Show Exhibitors

EXHIBITORLIVE News
EXHIBITORLIVE! Begins Next Chapter for Top-Rated EXHIBITOR Conference

New Products
XING EVENTS Introduces people2meet Tool by XING

Company News
Reed Exhibitions Signs Joint Venture with Triune Exhibitors Pvt. Ltd.

New Products
Brand Management Group Introduces KODAK Universal Backlit Glossy Film

EXHIBITOR News
EXHIBITOR Magazine's Portable/Modular Awards Now Accepting Entries

Company News
AEG Releases 2014 Sustainability Report and Shows Progress Toward 2020 Environmental Goals

submit your news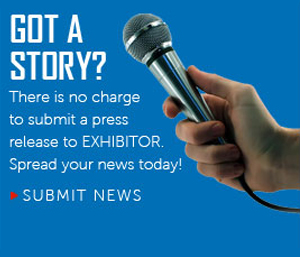 email newsletter
Company News
E3: Exhibit Effectiveness Evaluation by Competitive Edge Celebrates 10,000th Evaluation Milestone
5/1/2014


E3: Exhibitor Effectiveness Evaluation, an exhibitor evaluation and performance measurement tool provided by show organizers has reached a major milestone. In March 2014, the company surpassed 10,000 booths evaluated. The E3 tool has now enabled 10,685 exhibitors to quantify the effectiveness of their strategies and tactics, compare performance against other exhibitors at the same show, and identify opportunities to improve exhibit performance.

E3 was created in 2010 with a mission of improving the impact of show organizer-sponsored exhibitor training programs. To date, over 50 trade shows and conventions that have implemented E3 include AAOS, HIMSS, NACS and RSNA.

E3's ability to give exhibitors both specific, personalized expert feedback, as well as measureable aggregate comparative data represents the next generation of exhibitor training. "Our objective is to increase exhibitor success—which in turn improves exhibitor retention for the show organizer and quality of the exhibit hall experience for attendees," says Jefferson Davis, president of Competitive Edge. The complete E3 solution includes pre-show educational materials, at-show evaluations, and post show-branded reports for organizers and individual exhibitors.

E3: Exhibiting Effectiveness Evaluation puts exhibitors on the fast track to success and improves attendee experience. "We evaluate exhibitors in action—providing expert feedback that reinforces positive behaviors and practices while identifying opportunities for improvement," says Davis. The straightforward, numerically scored reports generated by E3 for each exhibitor evaluated provide both individual comments and aggregate data that quantifies the exhibitors' performance in relation to other exhibitors and creates an easy-to-follow roadmap for performance improvement.

For more information, call Jefferson Davis at 1-800-700-6174 or visit www.compedgetraining.com/E3.




Contact:


jdavis@compedgetraining.com







FIND IT - MARKETPLACE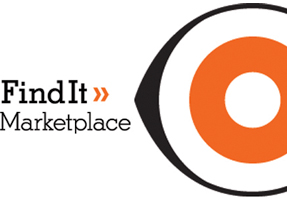 Lighting Design

TLS Productions Inc.

Modular Exhibit Systems

Tiger Presentations

Tabletop

Skyline Exhibits

Recruiters

Strategic Resource Consultants

>> More Products