trending
Company News
Kaon Interactive and GE Healthcare Take 1st Place at DxMA Global Marketing Summit

New Products
Kaon Interactive Introduces Advanced B2B Marketing Platform

Associations/Press
HCEA Launches New Look with New Logo

Venues & Destinations
Las Vegas Rallies in Support of North American Meetings Industry Day

Company News
Fixation Marketing Wins 'Best Online Ad' Award for Client BIO

New Products
Post-Up Stand Expands Printing Capabilities on Metal and Wood

Company News
The National Conference Center Recommends Ten Top Apps For Event Planners

People
The EDPA Foundation's Annual Student Scholarship Program Now Accepting 2015 Applications

submit your news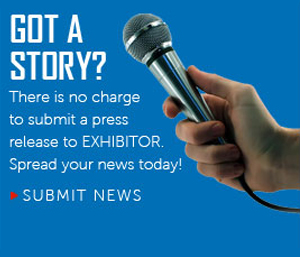 email newsletter
Company News, Venues & Destinations
33 AEG Facilities-Affiliated Venues Celebrate Earth Month and Conclude National Water Conservation Campaign
5/1/2014


Throughout the month of April, 33 AEG Facilities-affiliated stadiums, arenas, theatres, clubs and convention centers celebrated Earth Month by hosting a variety of events and raised awareness among guests and employees in their communities. From recycling drives to awareness-raising Earth Fairs, AEG Facilities venues leveraged their position in the community to bring people together in celebration of Earth Month and encourage the public to incorporate environmentally conscious decisions into their daily lives. AEG Facilities-affiliated venues nationwide also participated in a water conservation campaign, designed to educate the public about the current water crisis and share resources to promote conservation throughout the month of April in celebration of Earth Month.

These Earth Month efforts were implemented as part of AEG 1EARTH, AEG's industry leading corporate sustainability program. "Celebrating Earth Month is a key component of the AEG 1EARTH program," said John Marler, AEG's Senior Director of Energy and Environment Systems. "While we place a strong focus on reducing our own environmental impact, we know there's also a huge opportunity to inspire the millions of guests who pass through our doors each year to make green choices. Earth Month activities are a great way to engage with these guests and spread the message of sustainability."

The Earth Month activities organized by AEG Facilities-affiliated venues this year include:
STAPLES Center and L.A. LIVE in Los Angeles, California, hosted an Earth Month Fair including an e-waste and durable goods drive before a game between the LA Clippers and LA Lakers on April 6, in conjunction with NBA Green Week. The Earth Fair featured interactive booths designed to engage guests in environmental issues, from partners including Waste Management, E-Recycling of California, Goodwill of Southern California, Los Angeles County Department of Public Works, NBA Green, Los Angeles Clippers, Los Angeles Department of Water and Power, Los Angeles Conservation Corps, People for Parks, Coca Cola, Ekocycle, Honest Tea, ESPN and Energy Upgrade California. STAPLES Center changed its signature purple exterior lights to green for the entire month of April, in celebration of Earth Month.


StubHub Center in Carson, California, hosted its 8th Annual Easter Egg Hunt and Earth Day Celebration on April 18. The event, which attracted more than 1,000 participants, featured interactive booths from many environmentally focused organizations, including California Water Services, Heal the Bay, National Forest Foundation, Wildlife Learning Center, West Basin Water District and MB Landscaping. StubHub Center also hosted a free electronics recycling drive in conjunction with the event.


Citizens Business Bank Arena in Ontario, California, and Rabobank Arena in Bakersfield, California, squared off in month-long water conservation contest, with Citizens Business Bank Arena winning out by saving an average of 12 gallons more water per attendee than their competitor.


Barclays Center in Brooklyn, New York, announced plans to install a green roof on top of the arena.


The Los Angeles Convention Center in Los Angeles, California, hosted an employee Earth Day celebration by planting citrus trees and herb gardens in unused planters. This new garden gives a second life to planters that were going unused and will supply fresh, local produce to the Los Angeles Convention Center's kitchen.


BBVA Compass Stadium in Houston, Texas, celebrated Earth Day Houston on April 12 by hosting a community recycling drive at the inaugural game for the Houston Dash, the city's new National Women's Soccer League team. The stadium hosted another drive on National Earth Day (April 22), inviting local media to cover the event and raise awareness about the importance of recycling.


Oracle Arena in Oakland, California, used green exterior lighting to raise awareness for the environment on Earth Day.


Best Buy Theater in New York, New York, hosted an Earth Day clothing drive in conjunction with Rock the Earth, a nonprofit that works closely with the music industry to advocate for a sustainable and healthy environment. Guests were offered a free non-alcoholic drink to participate and all clothing was donated to Goodwill.


The El Rey Theatre in Los Angeles, California, launched a #bikeelrey Instagram campaign, encouraging guests to bike to events the week of Earth Day for a chance to win free concert tickets. To enter, guests could post a photo on Instagram of their bike at the El Rey and tag the photo with #bikeelrey.


The Los Angeles Kings hosted a battery recycling drive with Waste Management at their Stanley Cup playoff game against the San Jose Sharks at STAPLES Center on Earth Day.


Brisbane Convention and Exhibition Center (BCEC) in Brisbane, Australia celebrated Earth Month with a variety of activities including hosting energy saving workshops for staff, launching the BCEC Bike Users Group to provide resources to employee cyclists, and holding a donation drive for Bravehearts, a leading Australian child protection organization.


Citizens Business Bank Arena in Ontario, California, was a sponsor for the Cucamonga Valley Water District's Earth Day open house on April 5th. The open house focused on spreading water conservation tips. In addition, arena employees conducted a litter pickup on Earth Day.


Sprint Center in Kansas City, Missouri, hosted a community e-waste drive on Earth Day with partners Bridging the Gap, a nonprofit that works to connect the environment, the economy, and the community in Kansas City, and Vintage Tech, a local recycling company.


Target Center hosted a contest encouraging employees to submit photos of themselves taking alternative transportation to work on Earth Day for a chance to win a Target gift card.


The KFC Yum! Center in Louisville, Kentucky, hosted an Earth Day tour for local officials and media to raise awareness of the venue's environmentally friendly features and practices.


The Keswick Theatre in Philadelphia, Pennsylvania, held its second annual Earth Month e-waste drive on April 26, inviting community members to drop off old computers, cords and other electronics for recycling. The theater also launched a shoe drive in partnership with Community Recycling and the Arts and Business Council of Philadelphia to encourage guests to donate used shoes for reuse rather than sending them to landfill.


Starland Ballroom in New Jersey hosted Waves for Water, a nonprofit that works to provide clean water to communities in need around the world, at concerts on April 18 & 19 to educate guests about their work, including local disaster relief projects following Hurricane Sandy in 2012.


The Colosseum at Caesars Palace in Las Vegas, Nevada aired a video highlighting rainforest destruction and resident performer Sir Elton John's commitment to protect areas of rainforest in Peru to offset the carbon footprint of his show.


The Fonda Theatre in Los Angeles, California, invited Lot for Spot, a local nonprofit that works to create green spaces in low-income neighborhoods in Los Angeles to set up a booth and share their work with guests at a concert on Earth Day.


Verizon Theatre at Grand Prairie in Texas organized an employee tree planting event on Earth Day.


The Shrine Auditorium in Los Angeles, California, partnered with E-Recycling of California to host an employee e-waste drive during the month of April.


In addition to these events, many more AEG venues spread the message of sustainability during Earth Month on social media and at events.

In 2010, AEG established a set of 2020 environmental performance goals across five goal areas, including energy and climate, water, waste, responsible purchasing, and education. In 2014, the company will release its third AEG 1EARTH Environmental Sustainability Report, which will provide an update on progress towards AEG's 2020 goals and share stories of AEG's involvement in Earth Month and other environmental events worldwide. For mor information go to www.aegworldwide.com.




Contact:


CZebisch@aegworldwide.com







FIND IT - MARKETPLACE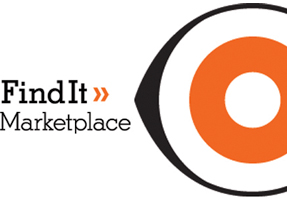 Carpet

Xpert Trade Show Carpet

Exhibit Producers

ProExhibits

| | |
| --- | --- |
| | |

LED Panels

Telematics Canada

>> More Products