trending
Company News
Kaon Interactive and GE Healthcare Take 1st Place at DxMA Global Marketing Summit

People
Larry Kulchawik Releases Book 'Trade Shows from One Country to the Next'

Company News
Fixation Marketing Wins 'Best Online Ad' Award for Client BIO

New Products
Post-Up Stand Expands Printing Capabilities on Metal and Wood

Company News
The National Conference Center Recommends Ten Top Apps For Event Planners

Venues & Destinations
Greater Columbus Convention Center Prepares for $125 Million Expansion and Renovation

Company News
IAEE Public Events Council Releases Analysis of the Public Events Industry, 2009-2014

People
Orbus Announces Loss of Gerald Perutz, P3 Chairman

submit your news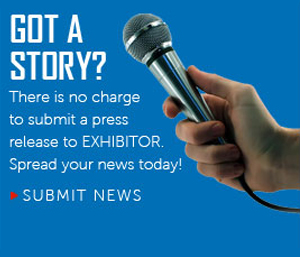 email newsletter
Company News, Shows & Events
Transportation Research Board Retains J. Spargo & Associates, Inc.
5/8/2014


J. Spargo & Associates, Inc. (JS&A) has been selected to promote and manage the rapidly growing and previously sold out exhibit that is held in conjunction with the the Transportation Research Board's Annual Meeting held every January in Washington, D.C. The exhibit is designed to help TRB meet its mission of promoting innovation and progress in transportation by featuring new products, systems, and services for all modes of transportation.

In 2015 the 94th Annual Meeting and Exhibit will take place at the Walter E. Washington Convention Center in Washington, D.C., January 11-15, 2015. The move to the convention center will make it possible to accommodate exhibitors who have been previously waitlisted and will provide greater flexibility to accommodate large displays, vehicular exhibits, and more new products.

Nearly 12,000 transportation professionals attended TRB's Annual Meeting in 2014. The program covers all transportation modes including Aviation, Highway, Marine Transportation, Motor Carriers, Pedestrians and Bicyclists, Pipelines, Public Transportation, and Rail.

Professional attendance is comprised of policy makers, administrators, practitioners, researchers, and representatives of government, industry, and academia. The meeting, which draws attendees from throughout the United States and from 70 countries, is the single largest annual gathering of transportation practitioners and researchers in the world.


About The Transportation Research Board
The mission of the Transportation Research Board (TRB) is to promote innovation and progress in transportation through research. In an objective and interdisciplinary setting, TRB facilitates the sharing of information on transportation practice and policy by researchers and practitioners; stimulates research and offers research management services that promote technical excellence; provides expert advice on transportation policy and programs; and disseminates research results broadly and encouraged their implementation.

TRB is one of six major divisions of the National Research Council- a private, nonprofit institution that is the principal operating agency of the National Academies in providing services to the government, the public, and the scientific and engineering communities. The National Research Council is jointly administered by the National Academy of Sciences, the National Academy of Engineering, and the Institute of Medicine. TRB's varied activities-described below-annually engage more than 7,000 engineers, scientists, and other transportation researchers and practitioners from the public and private sectors and academia, all of whom contribute their expertise in the public interest by participating on TRB committees, panels, and task forces. The program is supported by state transportation departments, federal agencies including the component administrations of the U.S. Department of Transportation, and other organizations and individuals interested in the development of transportation.

TRB was established in 1920 as the National Advisory Board on Highway Research to provide a mechanism for the exchange of information and research results about highway technology. Renamed the Highway Research Board (HRB) in 1925, the organization accomplished its mission through standing committees, publications, and an annual meeting. In the decades that followed, HRB steadily increased in size. Information exchange remained its sole mission until the 1950s, when it began to undertake management of ad hoc research projects. The first continuing research management activity-the National Cooperative Highway Research Program- started in 1962. During the 1960s, the Board's activities became increasingly multimodal in outlook. In 1974 the Highway Research Board became the Transportation Research Board. Since then, TRB's portfolio of services has expanded significantly-first in the early 1980s, when it began conducting studies of national transportation policy issues, and again in the 1990s, when Congress, the U.S. Department of Transportation, and the state departments of transportation asked TRB to undertake additional tasks, including management responsibilities for the Transit Cooperative Research Program, guidance of ongoing research programs such as the Long-Term Pavement Performance studies, and management of the Innovations Deserving Exploratory Analysis programs. More recent additions have included new cooperative research programs in airports, freight, and hazardous materials transportation, and the second Strategic Highway Research Program


About J. Spargo & Associates, Inc.
J. Spargo & Associates, Inc. is a full-service event management company. JS&A offers a full suite of services that support the production of tradeshows, conventions, conferences, symposiums and seminars.

J. Spargo & Associates, Inc. (JS&A) was founded in 1973 by John W. Spargo. When established, the primary focus of the organization was tradeshow sales and management. In the early 1980s, JS&A began a carefully orchestrated expansion program to diversify its customer base. The expansion program included the addition of other complementary services including housing, registration, meeting logistics and exhibitor lead management services. By the mid 1990s, the company employed 75 employees and had diversified its customer base. Today JS&A employs 160 full time professionals, servicing nearly 100 events annually. JS&A remains a privately owned company providing services to more than 50 different association and corporate customers. JS&A provides superior customer service and utilizes the most advanced technologies available in the industry. Technologies employed by JS&A include the enterprise version of A2Z (Exposition Management Software) and proprietary software designed exclusively for JS&A use. The JS&A Registration and Housing System combines secure e-commerce solutions, advanced data management features and robust marketing and reporting tools.

JS&A's mission is to provide cost effective event management solutions through the combination of technology and talent for association and corporate meetings. For more information go to www.jspargo.com.




Contact:


charli.cunningham@jspargo.com







FIND IT - MARKETPLACE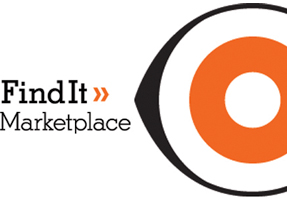 Software / Applications

TRAQ-IT

| | |
| --- | --- |
| | |

Tabletop

Expogo Displays & Graphics, Inc.

Shipping and Transportation

Transit Air Cargo

>> More Products