trending
Company News
Kaon Interactive and GE Healthcare Take 1st Place at DxMA Global Marketing Summit

People
Larry Kulchawik Releases Book 'Trade Shows from One Country to the Next'

Company News
Fixation Marketing Wins 'Best Online Ad' Award for Client BIO

New Products
Post-Up Stand Expands Printing Capabilities on Metal and Wood

Company News
The National Conference Center Recommends Ten Top Apps For Event Planners

Company News
IAEE Public Events Council Releases Analysis of the Public Events Industry, 2009-2014

People
Orbus Announces Loss of Gerald Perutz, P3 Chairman

Venues & Destinations
Greater Columbus Convention Center Prepares for $125 Million Expansion and Renovation

submit your news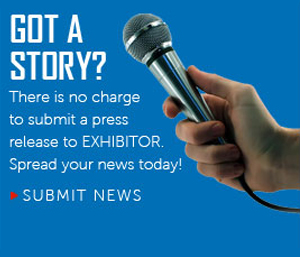 email newsletter
Awards, Company News
MC2 Named as Finalist in 2014 American Business Awards
5/15/2014


MC2 ("MC-squared") has been selected as a finalist in the Best Exhibition Display category in The 2014 American Business Awards, and will ultimately be a Gold, Silver, or Bronze Stevie® Award winner in the program.

MC2 was selected as a finalist for two projects in the Exhibition Display and Live Event categories for the company's work on Motorola Solutions:

The Experience Is Everything and Hisense at CES2013. Motorola Solutions turned their exhibit at the National Federation of Retailers into a live shopping experience to showcase their retail software solutions; and,
Hisense, occupying prime real estate at the 2013 Consumer Electronics show, awed attendees with an original live theater performance that was as much art as entertainment.

The American Business Awards are the nation's premier business awards program. All organizations operating in the U.S.A. are eligible to submit nominations – public and private, for-profit and non-profit, large and small.

Finalists were chosen by more than 150 business professionals nationwide during preliminary judging in April and May. More than 150 members of several specialized judging committees will determine Stevie Award placements from among the Finalists during final judging, to take place May 13-22.

The American Business Awards will be presented at two awards events: the ABA's traditional banquet on Friday, June 13 in Chicago and the new product & technology awards event on Friday, September 12 in San Francisco.


About MC2
MC2 ("MC-squared"), www.mc-2.com, is a recognized leader in the exhibit and event marketing industry. The company designs, builds and manages integrated marketing programs for events, exhibits, and brand environments for the world's best brands. The company has 13 locations in the U.S. and Germany to serve their clients.

About the Stevie Awards
Stevie Awards are conferred in five programs: The American Business Awards, The International Business Awards, the Asia-Pacific Stevie Awards, the Stevie Awards for Women in Business, and the Stevie Awards for Sales & Customer Service. A sixth program, the German Stevie Awards, will debut later this year. Honoring organizations of all types and sizes and the people behind them, the Stevies recognize outstanding performances in the workplace worldwide. For more information, go to www.StevieAwards.com.




Contact:


cmeyers@mc-2.com


Related News
MC2's Infographic Offers Tips for Greener Events and Exhibits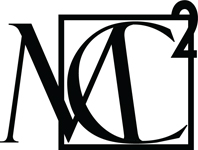 More information about MC2...
FIND IT - MARKETPLACE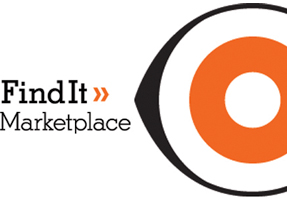 Interactive Multimedia

Cineviz

Carpet

Xpert Trade Show Carpet

Lead Management

Alliance Tech

Staffing

Exhibitors Connection

>> More Products