trending
Company News
Access Healthcare Practice and biomedwoRx Announce Strategic Partnership

EXHIBITOR News
Marty Smith Certifies 14 in Lean Six Sigma Orange Belt Training for Trade Show Exhibitors

EXHIBITORLIVE News
EXHIBITORLIVE! Begins Next Chapter for Top-Rated EXHIBITOR Conference

New Products
XING EVENTS Introduces people2meet Tool by XING

Company News
Reed Exhibitions Signs Joint Venture with Triune Exhibitors Pvt. Ltd.

New Products
Brand Management Group Introduces KODAK Universal Backlit Glossy Film

EXHIBITOR News
EXHIBITOR Magazine's Portable/Modular Awards Now Accepting Entries

Company News
AEG Releases 2014 Sustainability Report and Shows Progress Toward 2020 Environmental Goals

submit your news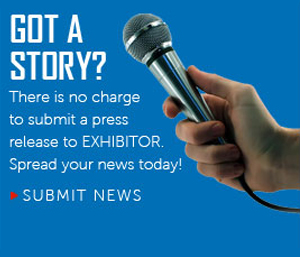 email newsletter
Company News, Shows & Events
OFFPRICE's 40th Show to be held in Las Vegas, August 16-19
5/15/2014


The east coast regional event, the 'Taste of OFFPRICE' Show in New York City was a perfect opportunity for retailers to secure quick and immediate goods for the upcoming summer and back-to-school seasons. Taking place at Gotham Hall, May 4-6, 60 exhibitors had product updates from the February 2014 OFFPRICE Show in Las Vegas. Many of the major, national retailers were in attendance, along with 175 first time attendees, all making for the perfect gear-up for OFFPRICE's 40th show in Las Vegas, August 16-19, 2014.

"We love doing the New York OFFPRICE Show, it's a very different environment than Las Vegas," said Cindi Brashear, National Sales Manager, Nationwide Wholesale (Los Angeles, Calif.). "It's a bit calmer which allows us to spend more time with our buyers. We also met some great new customers. We always do well in NY and this show was no exception."

The smaller size of the show is beneficial for those in attendance as well, allowing retailers the chance to meet with every exhibitor present. Just like the larger Las Vegas shows, exhibitors' products are available at up to 70% below wholesale costs. Many retailers leave the show excited to have written a large order for a particular product at a low price point.

"Regional events like our NYC show put our brand into the market and lets our exhibitors interact with more retailers," said Stephen Krogulski, Chief Executive Officer of OFFPRICE. "Orders placed at the show are already being shipped. Any retail outlet looking to add value to their operation should definitely experience OFFPRICE."

OFFPRICE continues to provide the best values available, ranging from 20-70 percent below wholesale prices. Buyers had many of the latest fashions and accessories to choose from throughout the venue floor.

The OFFPRICE Shows and Publications are produced by Tarsus Group plc (TRS.L on the London Stock Exchange), an international media group with interests in exhibitions, conferences, publishing and the internet. Headquartered in Dublin, with offices in London, Paris, Shanghai and Milwaukee (home of OFFPRICE), Tarsus serves niche markets with trade events and online media. For further information on Tarsus and OFFPRICE, go to www.tarsus.com or www.offpriceshow.com.




Contact:


tfabos@offpriceshow.com







FIND IT - MARKETPLACE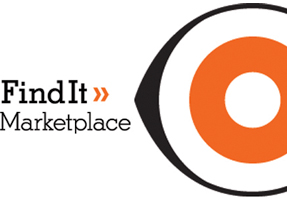 | | |
| --- | --- |
| | |

In-line Systems

Skyline Exhibits

In-line Systems

Moss Inc.

Modular Exhibit Systems

Orbus Exhibit & Display Group

>> More Products