trending
Company News
Access Healthcare Practice and biomedwoRx Announce Strategic Partnership

EXHIBITOR News
Marty Smith Certifies 14 in Lean Six Sigma Orange Belt Training for Trade Show Exhibitors

EXHIBITORLIVE News
EXHIBITORLIVE! Begins Next Chapter for Top-Rated EXHIBITOR Conference

New Products
XING EVENTS Introduces people2meet Tool by XING

Company News
Reed Exhibitions Signs Joint Venture with Triune Exhibitors Pvt. Ltd.

New Products
Brand Management Group Introduces KODAK Universal Backlit Glossy Film

EXHIBITOR News
EXHIBITOR Magazine's Portable/Modular Awards Now Accepting Entries

Company News
AEG Releases 2014 Sustainability Report and Shows Progress Toward 2020 Environmental Goals

submit your news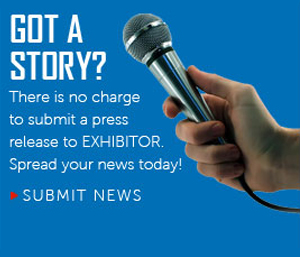 email newsletter
Company News, Shows & Events
British Council Goes Global with Ashfield Meetings & Events
5/15/2014


Ashfield Meetings & Events were appointed in September 2013 as the event management agency responsible for the production of the British Council's Going Global: Internationalizing Higher Education event.

The event started on Tuesday April 29 and concluded on Thursday May 1. More than 1,100 delegates, 250 speakers and over 50 exhibitors from across the higher and further education sectors met in Miami Beach to examine the impact that internationalization can have on the global education community. The conference consisted of a series of sessions based around this year's themes of inclusion, innovation and impact.

Ashfield Meetings & Events provided the design, creative, production, technical management, stage set design and build and environmental branding for the event.

Commenting on the appointment, Luke Flett (Head of Sales & Marketing, Ashfield Meetings & Events) said: "Throughout the appointment process it was evident that the British Council team were determined to make sure they had the right agency in place. Our internal engagement, production and creative teams worked together on our response to create a walk-through experience of what the attendees would experience at each touch point. The delivery team then ensured the concept was brought to life in a highly effective and memorable experience throughout the three day event." CEO Americas, Gavin Houston, added, "This event provided a tremendous opportunity for our US and UK offices to collaborate to produce an excellent event for British Council."

Lucy Wallis (Conference & Events Manager, British Council) commented: "We are thrilled to be working with Ashfield Meetings & Events. They had the structure in place to be able to deliver against the challenges of producing an event of this nature. It has been a collaborative process and has resulted in the most successful and innovative Going Global conference to date. Miami is emerging as one of the world's hubs for transport, banking and trade as well as culture and education and one that provides a bridge between Latin, Central and North America. It seemed a natural destination for the 2014 event aligned against our objectives and content subject."

For further information, go to www.ashfieldhealthcare.com.




Contact:


mary.fertig@ashfieldhealthcare.com







FIND IT - MARKETPLACE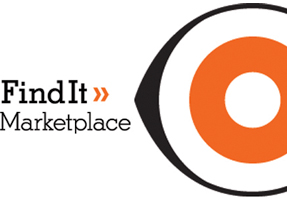 Audiovisual Equipment

AV Dimensions, Inc.

Photography

Padgett and Company Photography

Exhibit Producers

ASTOUND

Audiovisual Equipment

Muse Presentation Technologies

>> More Products