trending
Company News
Access Healthcare Practice and biomedwoRx Announce Strategic Partnership

EXHIBITOR News
Marty Smith Certifies 14 in Lean Six Sigma Orange Belt Training for Trade Show Exhibitors

EXHIBITORLIVE News
EXHIBITORLIVE! Begins Next Chapter for Top-Rated EXHIBITOR Conference

New Products
XING EVENTS Introduces people2meet Tool by XING

Company News
Reed Exhibitions Signs Joint Venture with Triune Exhibitors Pvt. Ltd.

New Products
Brand Management Group Introduces KODAK Universal Backlit Glossy Film

EXHIBITOR News
EXHIBITOR Magazine's Portable/Modular Awards Now Accepting Entries

Company News
AEG Releases 2014 Sustainability Report and Shows Progress Toward 2020 Environmental Goals

submit your news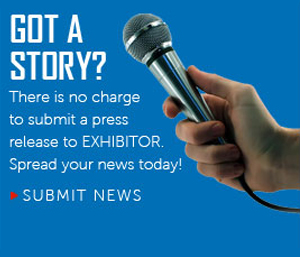 email newsletter
Company News, International , Venues & Destinations
2014 Meeting & EventBarometer Highlights Worldwide Trends and Implications for Germany
5/22/2014


The 2014 Meeting & EventBarometer indicates growing trends in both the internationality of meetings and budget sizes. Additionally, this annual study, the only one that examines both the conference and event sectors in Germany, shows continued growth in the German meetings industry. The results of the study were announced today at IMEX in Frankfurt.

More participants from abroad
From 2006 to 2013 the number of foreign participants in German meetings increased from 14.3 to 23.4 million. Additionally, 38 percent of German providers and 45 percent of German organizers participating in the study believed that the importance of international meetings will continue to grow in the future. These findings echo recent news from the International Congress & Convention Association (ICCA): with 722 international association meetings in 2013, Germany has taken first place for the 10th time in a row in Europe and 2nd place in the worldwide comparison.

"The internationalization of the meetings industry is an important trend and it provides major growth opportunities in Germany," commented Matthias Schultze, Managing Director of the German Convention Bureau (GCB). "This is addressed by the GCB which positions Germany as the leading conference and meeting destination with marketing campaigns in all important source and growth markets."

Budgets are growing, especially in Europe
Another long-term trend for the meetings industry is that organizers are being given increased budgets. In 2007, the year of the first Meeting & EventBarometer, 23 percent of all planners had more than € 500,000 ($686,000) available; in 2013, 45 percent of organizations stated that they were able to pay more than half a million Euros for the meetings industry. The outlook is positive: the majority of German and international organizers expect their budgets to grow or at least remain the same in 2014. European organizers have a particularly positive view of the future: 88 percent of those questioned expected higher or equal budgets. Approximately 95.7 percent expected to put on the same number of events or more in 2014 as compared to 2013.

German meetings continue to expand
More than 371 million people participated at German meeting venues, 2.5 percent more than the year before. Since 2009, visitor numbers have been growing continuously. The number of events, meetings and conferences was 1.3 percent more than last year. This increased demand was matched by increased supply: 7,034 meeting and event venues were available in 2013, 1.4 percent more than the previous year.

Additionally, Germany took first place again in terms of popularity as a preferred meeting location among international organizers – ahead of the USA and Spain.

The positive results in the German meetings industry are also reflected in the current World Travel Monitor business travel figures from IPK International: "In 2013 promotable business trips, such as visits to meetings, conferences and fairs as well as incentive journeys, were substantially higher than traditional business trips from Europe. The meetings industry is increasingly becoming a driving factor for business tourism to Germany," said Petra Hedorfer, Chief Executive Officer, German National Tourist Board (GNTB).

Germany - Good accessibility, value and variety
The Meeting & EventBarometer highlighted transportation convenience and accessibility as advantages. Survey participants also cited high-quality service and value for the money, as well as the broad range of event venues and hotels.

Schultze explained: "Even in times of rising budgets, value for money is the fundamental criterion for selection of a meeting and event venue alongside the good transport connections and the economic and scientific establishments at a location. This is where Germany is particularly well-placed in an international comparison."

The top ten German destinations for meetings have remained relatively constant: Berlin, Munich, Frankfurt, Hamburg, Cologne, Düsseldorf, Stuttgart, Hannover and Nuremberg are once again in the top ten, with Leipzig joining the top 10 in ninth place this year.

Megatrends
The Meeting & EventBarometer delved into several of the megatrends that the GCB released last year in its report, "Meetings and Conventions 2030: A study of megatrends shaping our industry." Two highlighted in the Meeting & EventBarometer include:

• Mechanization of work and living environments: About 63 percent of providers and 65 percent of organizers said that cloud services will play a more important role in organization and management of events. Additionally, nearly half (45 percent) of providers and 62 percent of German organizers believed finding and implementing novel meeting and event formats are important challenges for the meetings and events sector.
• Sustainable development: Approximately82 percent of providers and 66 percent of organizers stated that sustainable components will increase in importance.


About the Meeting & EventBarometer
The Meeting & EventBarometer is the only survey to examine the entire meetings and events market– including both the conventions and special event segments - in Germany and provide an insightful picture of the industry. It differs significantly from all other surveys that only focus on one aspect. The Meeting & EventBarometer provides up-to-date facts and figures but also highlights directional trends and developments. The initiators of the study are the European Association of Event Centres (EVVC), the German Convention Bureau (GCB) and the German National Tourist Board (GNTB). In 2014 these partners commissioned the European Institute for the Meetings Industry (EITW) to place the meetings market under the spotlight again for the eighth year in a row.

About the German Convention Bureau
The German Convention Bureau (GCB) represents and markets Germany as a destination for conventions, meetings, events and incentives both on a national and international scale. It is the first point of contact for companies, associations and organizations around the world planning events in Germany. Acting as a connector to the wide range of German event service providers, venues and host cities, the GCB provides hands-on advice and support to planners and executives in all industries and organizations. To bring maximum value, quality and customization to each meeting and event hosted in Germany, the GCB also helps hosts and attendees leverage the country's deep expertise in green meetings and key industries such as pharmaceuticals, financials, automotive, logistics & transportation, and technology. The GCB's more than 200 members include leading hotels, convention centers, destinations, event agencies and service providers of the German meetings and conventions industry. Accor Hotels, DuesseldorfCongress and Stuttgart Convention Bureau are Preferred Partners of the GCB. As Strategic Partners, Lufthansa German Airlines, Deutsche Bahn AG (German Railways), and the German National Tourist Board (GNTB) support the work of the GCB. The GCB website (www.germany-meetings.com) serves as a useful online tool to find detailed information on Germany, search venues and vendors, get tips for green meetings, catch up on the latest news, access travel guides and much more. Follow the German Convention Bureau in the U.S. on Twitter.




Contact:


margaretbonilla@clareville.com


Related News
German Convention Bureau Earns Industry Recognition from UNESCO






FIND IT - MARKETPLACE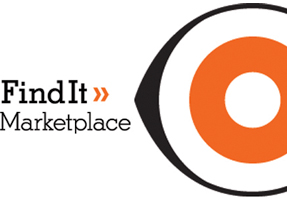 Frames and Displays

E&E Exhibit Solutions

In-line Systems

OCTANORM USA Inc.

| | |
| --- | --- |
| | |

Audiovisual Equipment

Muse Presentation Technologies

>> More Products