trending
Company News
Access Healthcare Practice and biomedwoRx Announce Strategic Partnership

EXHIBITOR News
Marty Smith Certifies 14 in Lean Six Sigma Orange Belt Training for Trade Show Exhibitors

EXHIBITORLIVE News
EXHIBITORLIVE! Begins Next Chapter for Top-Rated EXHIBITOR Conference

New Products
XING EVENTS Introduces people2meet Tool by XING

Shows & Events
Gaming Exhibits Grow by 30 Percent at the 2015 International CES

Company News
Reed Exhibitions Signs Joint Venture with Triune Exhibitors Pvt. Ltd.

New Products
Brand Management Group Introduces KODAK Universal Backlit Glossy Film

EXHIBITOR News
EXHIBITOR Magazine's Portable/Modular Awards Now Accepting Entries

submit your news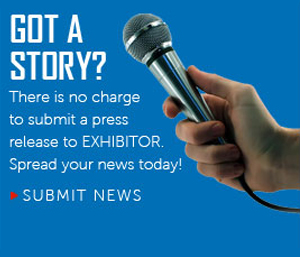 email newsletter
Awards, Company News, People
PCMA Announces Phelps R. Hope as Global Executive of the Year
5/22/2014


The Professional Convention Management Association (PCMA) announced the recipient of the Global Executive of the Year Award as Phelps R. Hope, CMP, Vice President, Meetings & Expositions, Kellen Meetings.

The award, presented annually, in conjunction with IMEX celebrates meeting executives who demonstrate a vision, commitment and passion for the advancement and education of the global meetings industry.

"Phelps' commitment to the industry is unmatched. He is constantly searching for ways to penetrate new markets and implementing global strategies for his clients and for PCMA. I'm extremely proud he is being honored this year," said Sherrif Karamat, CAE and Chief Operating Officer, PCMA. Hope epitomized the spirit of this award, having planned meetings and conferences in 27 different countries on six continents, and overseeing 50+ global meetings per year. Over his 30+ year career he has consistently demonstrated the ability to successfully move his clients into new global arenas and help achieve organizational successes.

Hope is also an active member of PCMA serving on a number of committees over the years including the Global Task Force where he served as Subcommittee Chair and the Annual Meeting Program Committee where he is currently serving as Co-Chair.

The award was presented for the third consecutive year at the Gala Dinner held in Frankfurt during IMEX. Previous award winners include Ping He, Global General Manager APAC and David L. Williams, Executive Director, International Association for Energy Economics and current PCMA Foundation Board of Trustee.


About Professional Convention Management Association
PCMA is the multi-channel professional resource and premier educator for leaders in the meetings, conventions, events and trade show industries. PCMA provides their 6,000+ members with a community of likeminded colleagues, innovative education and creative global solutions to enhance both their professional development and their organization's face-to-face and virtual connections. Headquartered in Chicago, PCMA has 17 chapters throughout the United States, Canada and Mexico with members in more than 35 countries. For additional information, please visit the PCMA Web site at www.pcma.org.




Contact:


dmetz@pcma.org







FIND IT - MARKETPLACE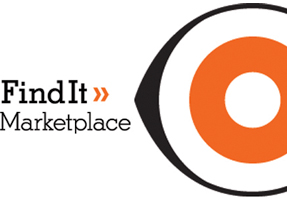 Lighting Products

Light Craft Manufacturing Inc.

Staffing

All Aces Promotional Staffing, Inc

International

Pinnacle Exhibits

Modular Exhibit Systems

The Exhibit Pro, Inc.

>> More Products