trending
Company News
Access Healthcare Practice and biomedwoRx Announce Strategic Partnership

EXHIBITOR News
Marty Smith Certifies 14 in Lean Six Sigma Orange Belt Training for Trade Show Exhibitors

EXHIBITORLIVE News
EXHIBITORLIVE! Begins Next Chapter for Top-Rated EXHIBITOR Conference

New Products
XING EVENTS Introduces people2meet Tool by XING

Shows & Events
Gaming Exhibits Grow by 30 Percent at the 2015 International CES

Company News
Reed Exhibitions Signs Joint Venture with Triune Exhibitors Pvt. Ltd.

New Products
Brand Management Group Introduces KODAK Universal Backlit Glossy Film

EXHIBITOR News
EXHIBITOR Magazine's Portable/Modular Awards Now Accepting Entries

submit your news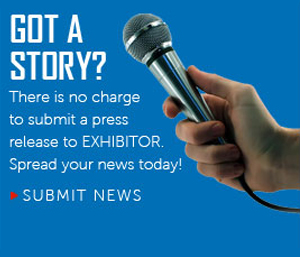 email newsletter
Associations/Press, Company News
IAEE Releases Comprehensive Guide for Exhibitors
5/22/2014


The Exhibitor's Handbook: 2014 Update , published by the International Association of Exhibitions and Events™ (IAEE), guides the exhibitor through the process of exhibiting at an event, from beginning to end. This comprehensive guide includes step-by-step details contributed by a team of experts in the exhibitions and events industry.

"The face-to-face marketplace is a golden opportunity for any business, and the process of exhibiting at an event can appear daunting, especially for the novice or someone who has not gone through the process in a while," notes IAEE President & CEO David DuBois, CMP, CAE, FASAE, CTA. "The contributors to The Exhibitor's Handbook literally have decades of experience, so the reader is benefitting from tried-and-true knowledge."

Topics discussed in The Exhibitor's Handbook include:
• Getting started
• Managing exhibit space
• Freight and drayage
• Exhibition facility fire prevention requirements
• Exhibit installation
• Understanding and managing exhibition hall labor
• Working with show contractors
• Working with exhibition floor managers
• Exhibit hall security
• Conducting demonstrations and holding hospitality functions
• Exhibit dismantling
• Outbound freight and drayage
• Exhibit follow-up
• Glossary of terms
• Additional resources

IAEE thanks the following exhibitions and events industry experts for contributing to The Exhibitor's Handbook: 2014 Update:
• Larry Arnaudet, executive director, Exhibition Services & Contractors Association (ESCA)
• David Causton, general manager, McCormick Place
• Bob Dallmeyer, CEM, RD International
• Richard Lewis, vice president, national sales, exposition services, Freeman
• Mike Lynn, CME, CMM, CMP, CEM, CPC, director, exhibitions, events & protocol, L-3 Communications
• Barry Siskind, president, International Training & Management Company
• Mark Zimmerman, general manager, Georgia World Congress Center

The Exhibitor's Handbook: 2014 Update is available for free to IAEE members and costs $24.99 for non-members. It can be downloaded at www.tradeshowstore.com.


About IAEE
Trusted since 1928, IAEE provides quality and value to its members through leadership, service, education and strong relationships. IAEE is the largest association of the exhibitions and events industry in the world, with a membership of show organizers, exhibitors and exhibition suppliers. Organizers of more than 20,000 exhibitions and buyer-seller events around the world are members of IAEE, and the organization advocates and promotes the awareness of face-to-face exhibitions and events as the primary medium for business development and growth. IAEE provides relevant, timely and innovative education to its members and the industry IAEE recognizes its strategic partners: American Airlines, Anaheim Orange County Visitor & Convention Bureau, BearCom, Mexico Tourism Board, New Orleans Morial Convention Center, New Orleans Convention & Visitors Bureau, Orange County Convention Center, San Antonio Convention & Visitors Bureau, Visit Baltimore, Visit Orlando and VoiceLogic. Visit www.iaee.com for more information.




Contact:


mtucker@iaee.com


Related News
IAEE Celebrates Women's Leadership at Sold Out Event






FIND IT - MARKETPLACE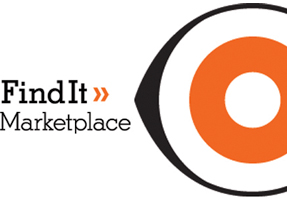 Tabletop

Flexi Display Marketing

Lighting Products

Pegasus Lighting

Pop-Up

Orbus Exhibit & Display Group

Printing Services

McAdams Graphics, Inc.

>> More Products