trending
Company News
Access Healthcare Practice and biomedwoRx Announce Strategic Partnership

EXHIBITOR News
Marty Smith Certifies 14 in Lean Six Sigma Orange Belt Training for Trade Show Exhibitors

EXHIBITORLIVE News
EXHIBITORLIVE! Begins Next Chapter for Top-Rated EXHIBITOR Conference

New Products
XING EVENTS Introduces people2meet Tool by XING

Company News
Reed Exhibitions Signs Joint Venture with Triune Exhibitors Pvt. Ltd.

New Products
Brand Management Group Introduces KODAK Universal Backlit Glossy Film

EXHIBITOR News
EXHIBITOR Magazine's Portable/Modular Awards Now Accepting Entries

Company News
AEG Releases 2014 Sustainability Report and Shows Progress Toward 2020 Environmental Goals

submit your news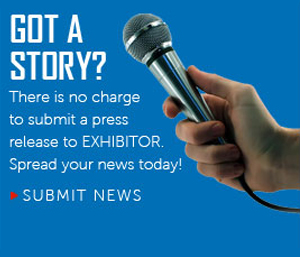 email newsletter
Company News, People
Nth Degree Names Brad Langley President, Events
5/22/2014


Nth Degree, a leading full-service global event marketing and labor management company, has named Brad Langley as President, Events. In this key senior leadership role, Langley will be charged with providing overall strategic direction to and overseeing growth and client service for the company's Events business. This move further reinforces Nth Degree's commitment to expanding this group's global growth to serve clients.

Langley, a seasoned professional in the global meetings and events industry, has over 20 years in executive-level leadership roles at Creative Group and Maritz helping develop brand-to-face marketing programs for global Fortune 500 client companies. "I'm excited to join such a creative, client-focused, innovative Nth Degree team that designs unique experiences that build stronger brands and more loyal customers. In today's competitive market, clients need a partner that helps them connect buyers' minds and hearts with their product through events," said Langley.

"Now is the perfect time to bring on an experienced individual who can lead the charge for our events business," said John Yohe, President & CEO, Nth Degree, Inc. "Brad brings the perspective, experience and leadership components that will help us better serve both our existing clients and expand into new market segments. Our clients are continually looking for new approaches to differentiate their brands and we bring the strategy and talent to execute authentic, engaging, and memorable brand-to-face events."

Nth Degree, based in Atlanta, GA, is one of the world's leading face-to-face marketing companies. The company offers event and trade show marketing and management, and installation and dismantle service worldwide to more than 1,100 domestic and multinational clients and supports more than 7,500 proprietary event and trade shows projects annually. Nth Degree has 21 North American offices, including all major convention cities, and locations in England, Germany, and China. Additional information is available at www.nthdegree.com.




Contact:


esimons@nthdegree.com







More information about Nth Degree...
FIND IT - MARKETPLACE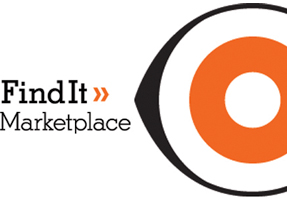 Recruiters

Strategic Resource Consultants

| | |
| --- | --- |
| | |

Lighting

Light Source Inc.

| | |
| --- | --- |
| | |

>> More Products