trending
Company News
Access Healthcare Practice and biomedwoRx Announce Strategic Partnership

EXHIBITOR News
Marty Smith Certifies 14 in Lean Six Sigma Orange Belt Training for Trade Show Exhibitors

EXHIBITORLIVE News
EXHIBITORLIVE! Begins Next Chapter for Top-Rated EXHIBITOR Conference

New Products
XING EVENTS Introduces people2meet Tool by XING

Company News
Reed Exhibitions Signs Joint Venture with Triune Exhibitors Pvt. Ltd.

Shows & Events
Gaming Exhibits Grow by 30 Percent at the 2015 International CES

New Products
Brand Management Group Introduces KODAK Universal Backlit Glossy Film

EXHIBITOR News
EXHIBITOR Magazine's Portable/Modular Awards Now Accepting Entries

submit your news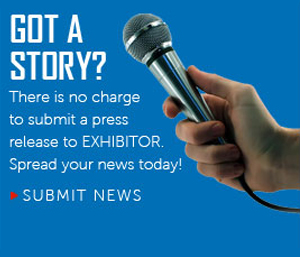 email newsletter
Company News, People
Tom Spano Joins Goombal as Head of Sales and Marketing
5/22/2014


Goombal, the innovative new cloud and mobile event management platform for event planners, today announced that Tom Spano, former Head of Event Marketing for Twitter, has joined the company as Head of Sales and Marketing. As a recognized thought-leader in Event Marketing and Social Media Integration, Tom will spearhead Goombal's customer acquisition activities supporting the company's rapid business growth.

"We are thrilled to bring Tom, an event industry star, on board. His event industry expertise as well as current marketing know-how will fuel Goombal's customer acquisition and overall business growth," said Vinay Iyer, Founder and CEO of Goombal.

From his experiences at Yahoo!, ShareThis, Twitter, and now Goombal, Tom has honed the skills of audience engagement, social media integration, and live event brand awareness with some of the biggest and most recognizable companies in the game. In the past ten years, he has created campaigns that have elevated brands to new levels of customer engagement and revenue generation.

"I am very excited to join Goombal and become part of the team that is fundamentally transforming the event management industry as we know it. After having spent my career battling spreadsheets, emails, shared folders, and printed binders, I am very excited by the innovation Goombal is bringing to simplify lives of event planners and empower them with facts and insights like never before," explains Tom. "The first words out of my mouth after experiencing Goombal for the first time were: "Where were you five years ago?" With the advent of Goombal, the time has really come to retire paper binders and spreadsheets and adopt modern technology to simplify our lives as Event Planners."

Goombal is a first of its kind event management software that leverages both cloud based and mobile technologies for helping event planners run perfect events every time - with 30 percent less effort. After a successful launch at TiEcon 2014, Goombal is moving quickly to grow its presence in the event planning market.

Tom is a sought-after speaker on topics related to the integration of social media in event marketing. He has keynoted at several conferences, including SXSW, CEMA, and Webcongress. Today, Thursday May 22nd, Tom will deliver a keynote on Social Media for Small Business at the Vermont Chamber of Congress Business & Industry Expo 2014 in Burlington, VT.

You can also meet Tom and the Goombal team at the Meetings Technology Expo (MTE) in Chicago on June 3rd (booth 410), and HSMAI in San Diego on June 16th and 17th (booth 122), where Tom will be speaking on a panel led by industry veteran Corbin Ball.

To find out more about Goombal, watch a 90-sec intro video here:
http://goombal.wistia.com/medias/xew6rqelpo


About Goombal
Goombal is a cloud and mobile event management platform that empowers event planners to run perfect events every time - with 30 percent less effort. Created by event planners for event planners, Goombal brings flexibility and ease to design, plan, manage, and measure all types of corporate and industry events. The company is headquartered in Oakland, CA. For more information, go to www.goombal.com and linkedin.com/company/goombal-inc-. Follow us on Twitter @GoombalNews.




Contact:


andres@expeditionpr.com







FIND IT - MARKETPLACE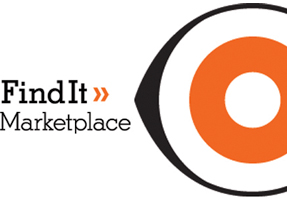 Lighting Design

TLS Productions Inc.

| | |
| --- | --- |
| | |

Flooring

The Inside Track

Banner Displays

OmniMax USA

>> More Products